There's Over 20 Hours Of Shark Week Content This Year — Here's How To Watch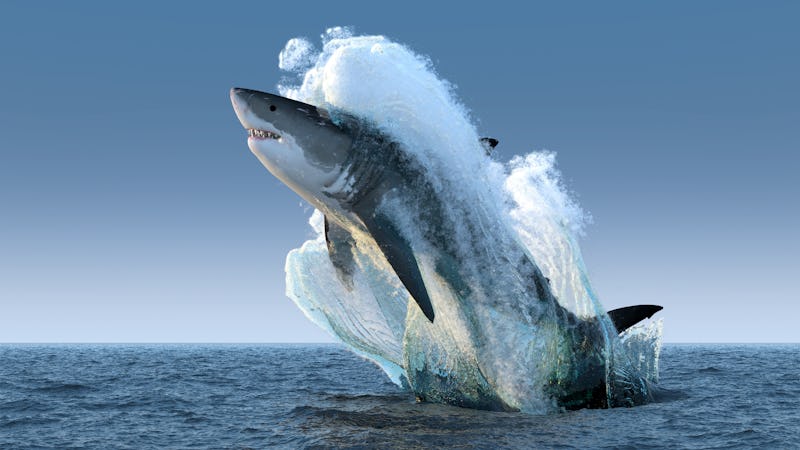 Shutterstock
Tracy Jordan once told us on 30 Rock to "live every week like it's Shark Week," and that's now possible again because it's actually Shark Week. From July 28 through Aug. 3, Discovery is going to be all sharks all the time, and they have a ton of new fintastic content planned. The 2019 Shark Week schedule is jam-packed with educational, but still jawsome shows, and even a scripted movie to help you live every day this week like it's Shark Week. Because it is!
Throughout the week, Discovery is also airing old episodes from previous Shark Weeks, but there will be 17 new specials airing in the primetime slots as well. That's not even including the five new nights of Shark After Dark or the scripted movie starring Josh Duhamel. The feature length film will be the first of that nature for Shark Week. The star-studded scripted movie may take some creative liberties for the sake of storytelling, but it is also based on a true story according to the Discovery schedule press release.
You definitely won't want to miss this year's new content, so check out the full Shark Week schedule below.