The 'Shots Fired' Theme Song Has A Powerful Message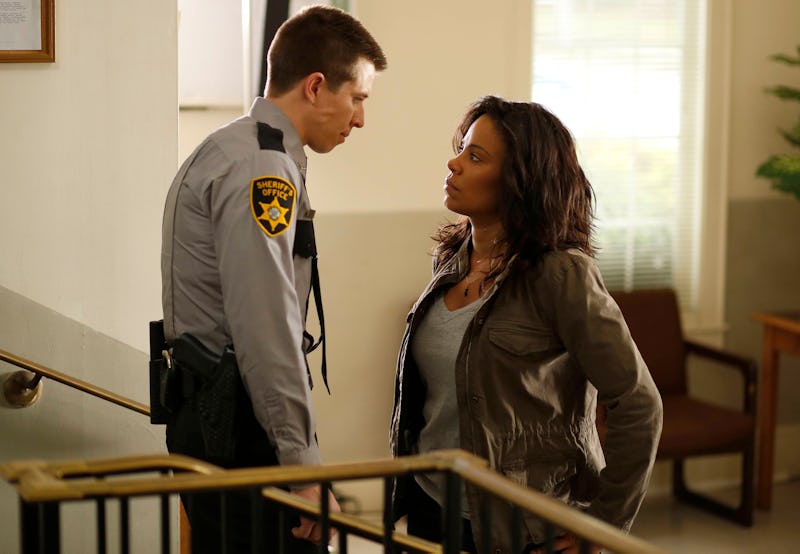 Fred Norris/FOX
Fox's newest event series from director Gina Prince-Bythewood stars Sanaa Lathan, one of your favorite actresses from the '90s and early '00s, and tackles police brutality from an interesting angle. This issue is just as prevalent today as it has been decades ago, and always has been. The show's music is a big part of the storytelling. New and old styles help to link the present and the past, drawing parallels when necessary. The Shots Fired theme song "Where Do We Go From Here," by BJ The Chicago Kid & Shiré, sets the tone for the series in a striking way.
A sample of the song is also already available to download for free ahead of the premiere. Devour away! Performer and co-writer Shiré is on the Shots Fired music writing team and a singer/songwriter herself. The whole team worked on the song together, and you can feel the collective experiences in the sound and lyrics. The other performer, BJ, is an established, Grammy-nominated and Chicago based artist who frequently collaborates with Kendrick Lamar. "Where Do We Go From Here" is an original piece specially created for Shots Fired.
"If our stars don't shine in the darkness," some of the lyrics read, "where do we go from here? Is this the land of the free or the heartless? Where do we go from here?" Listen to a bit of the song below.
The credits themselves are memorable, in which an American flag comes together using police tape. What an image. This song, with its older feel and modern message, asks the important questions that Shots Fired is trying to explore.