The Number Of Young People Hooking Up Is A Lot Smaller Than You Think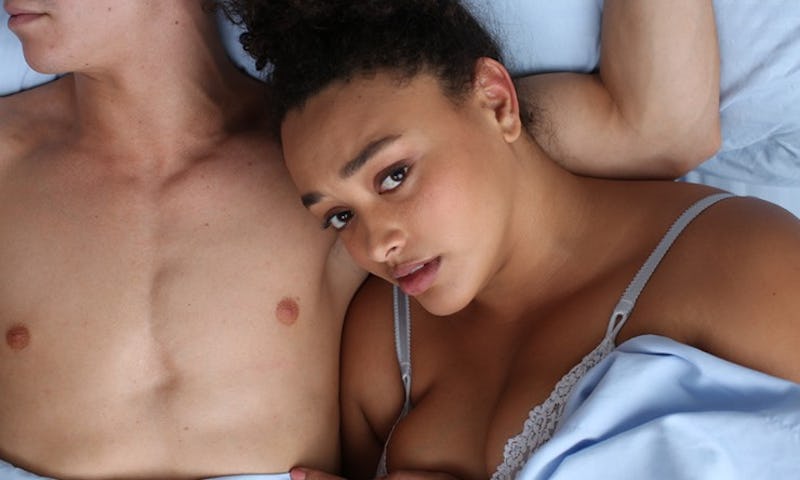 Ashley Batz/Bustle
The scale of hookup culture is greatly misrepresented, new research finds — because it turns out, we really aren't great at judging how frequently people are getting down. Making Caring Common's new report The Talk: How Adults Can Promote Young People's Healthy Relationships and Prevent Misogyny and Sexual Harassment was an in-depth look at young people and romantic and sexual relationships. How much do we know, what are our fears, how can we be better educated — the report sought to get to the bottom of some of the toughest questions. But an interesting side effect was seeing just how much we overestimate the hookup culture, which can have some truly detrimental affects.
The report explains:
Research indicates that a large majority of young people are not hooking up frequently, and our research suggests that about 85 percent of young people prefer other options to hooking up, such as spending time with friends or having sex in a serious relationship. Yet according to our research, teens and adults tend to greatly overestimate the percentage of young people who are hooking up or having casual sex. This overestimation can make many teens and young adults feel embarrassed or ashamed because they believe that they are not adhering to the norms of their peers. It can also pressure them to engage in sex when they are not interested or ready.
Although we talk about 'hookup apps' all the time, even calling them that is pretty misleading. "On the surface, the proliferation of hookup apps might make it seem seem as though romance is dead and all anyone (particularly men) is looking for is sex," relationship therapist Aimee Hartstein, LCSW tells Bustle. "But once we scratch the surface it seems that people are not that different today from how they always were... If most people try their best to be loyal and monogamous while in a relationship, why should they be any different just because the relationship was started from an app?"
And the research backed her sentiments. Here's what they found, because it's not all about hooking up: