Why Fans Should Definitely Consider Checking Out 'SYTYCD' On Tour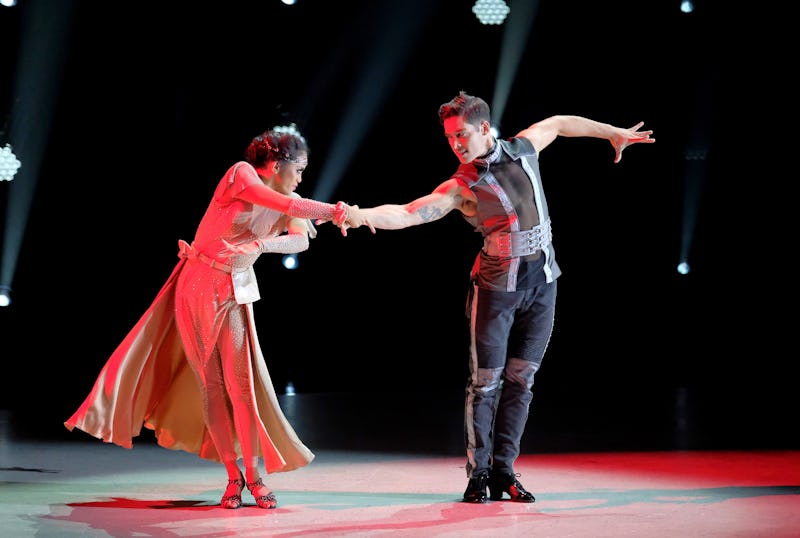 Adam Rose / Fox
Summer's favorite long-running reality series, So You Think You Can Dance, will crown America's favorite dancer on Monday, Sept. 10 at 8 p.m. E.T. on Fox. But if you're not quite ready to say goodbye to the uber-talented cast of Season 15, you're in luck. Every year, the top 10 SYTYCD finalists of each season travel across the U.S. together, performing their best, most memorable routines from the season. If you lose your mind over a perfectly executed arabesque on the show, imagine how fantastic the dancers are after even more rehearsal. While the sounds of all that cheering and screaming might be distracting when you're watching TV, it's pretty freakin' exciting when you're there IRL. So, how do you get tickets to see the So You Think You Can Dance live tour?
First, you'll have to head over to the official live tour website for SYTYCD and check out if they're coming to a city near you. Unfortunately, the group only tours from Oct. 13 to Dec. 9, so you might have to hustle if you want to make sure you can get tickets for the whole fam.
The touring group consists of everyone who made it into the top 10 finalists. That's Jensen Arnold, Hanalei Cabanilla, Genessy Castillo, Evan DeBenedetto, Jay Jay Dixonbey, Magdalena Fialek, Darius Hickman, Chelsea Hough, Cole Mills, and Slavik Pustovoytov. And this year, turning the top 10 into a dynamic dozen are All-Stars Lauren (Season 7 Winner) and Cyrus (Season 9 Runner-Up).
And it gets better. According to the official website, choreographer Mandy Moore and director Raj Kapoor will be adding some brand new routines to the lineup that are exclusively for the live tour.
The prices of the tickets vary depending on where you see the show, where you choose to sit, and whether or not you opt for a VIP package, but they range from around $30 to nearly $500. For instance, cheap seats in the back of the mezzanine at the Paramount Theatre in Seattle, Washington, are just $35.50. But if you opt for the Front Row Meet & Greet Package at the Overture Center in Madison, Wisconsion, that'll run you a hefty $469.
From personal experience, I can tell you that the live show brings twice the energy of what you get on the TV screen. The Season 3 tour was — in my then-14-year-old opinion — far superior to the televised version, and not just because I got to sit in the same theater as Neil Haskell. The energy of the crowd and the individuality that comes with live performance made everything feel that much more exhilarating. The high quality of production rivaled that of a pop concert, but with the sole emphasis on dancing. In the decade since I've seen it, I still remember the sheer excitement as Hok made a special appearance to dance "The Hummingbird & The Flower" with Jaimie, and they way they absolutely slayed it.
So if you're not quite ready to say goodbye to Slavik and Genessy's chemistry or Jensen's charm, then you should definitely book your tix ASAP. If you love to tune in to watch your favorite dancers perform live each week on SYTCD, then the actual live performance on the SYTYCD Season 15 tour is something you won't want to miss.