'Star Trek' Just Reportedly Hired The First Female Director In The Franchise's History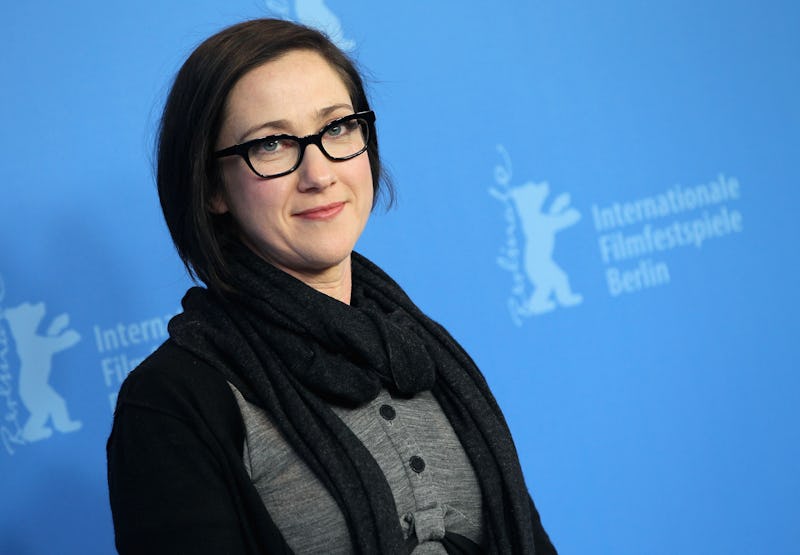 Sean Gallup/Getty Images Entertainment/Getty Images
In what's set to become one small step for women, and one giant step for women and space-set movies, it's being reported that — for the first time ever in the franchise's history — the Star Trek will have its first female director for the next film, according to Variety on April 26. Bustle reached out Paramount Pictures for comment, but has not yet received a response and the company did not comment on the news to Variety, but the publication announced that S.J. Clarkson is set to take the reins on Star Trek 4.
While not much more is known about the potentially Clarkson-directed Star Trek 4, Variety did note that the film's screenplay has been written by J.D. Payne and Patrick McKay. The publication also said that Paramount confirmed Chris Hemsworth — who played George Kirk aka the father of James T. Kirk (Chris Pine) in 2009's Star Trek — will be starring in the fourth Star Trek flick, and that Pine and Hemsworth's characters will cross paths via time travel.
Clarkson's credits as a director date all the way back to 2002, according to IMDB, but it appears as if the fourth Star Trek film will be her big-screen debut. The list of Clarkson's television credits, however, is miles long and incredibly impressive.
Most notably, the British-born Clarkson directed a handful of episodes for Heroes (2009-2010), Ugly Betty (2010), House (2011), and three episodes of Dexter between 2009 - 2011. She's also been at the helm of episodes for Bates Motel (2013), Hostages (2013), and Orange is the New Black (2014).
In 2015, according to IMDB, Clarkson began racking up credits in more action-packed genres, starting with two episodes of Marvel's Jessica Jones. In 2017, she got even more experience in the Marvel universe, as the director for two episodes of The Defenders. Most recently, Clarkson was in charge of the first four episodes of Collateral, but the new Star Trek film will have her boldly going where no woman has gone before.
At one time, space seemed to be a male director-only final frontier, in terms of big-name franchise films. But earlier this month, another female director broke through and made history of her own. According to Variety, J. J. Abrams tapped Victoria Mahoney to be the second unit director of Star Wars: Episode IX.
Abrams directed The Force Awakens, and by making Mahoney the second unit director, Mahoney will be the first woman in the Star Wars franchise history to have ever been in any kind of directing position. The second unit director, as per The Hollywood Reporter, is responsible for "[leading] a crew to capture additional footage, such as establishing shots and stunts." Pretty cool.
Also pretty cool? Ava DuVernay, who directed A Wrinkle In Time, announced the exciting news about Mahoney with a congratulatory message via Twitter on April 17, 2018. "Happy to share this historic news," DuVernay wrote. "A black woman directing stories in a galaxy far, far away. First unit director #JJAbrams. Second unit director @VictoriaMahoney. #StarWarsE9#StarWars."
So, yeah. 2018 is shaping up to be an amazing year for women in sci-fi films. First, fans got the news about Mahoney with Star Wars, and now — less than two weeks later — a second reason to celebrate: Clarkson and Star Trek.
Of course, neither Paramount nor Clarkson have officially confirmed the reports that she'll be seated in the director's chair for the fourth Star Trek flick .... yet. But if Variety has their information straight, an announcement should be coming soon.
Bonus: according to sources for Variety, there are actually not just one, but two Trekkie films currently in the works. The second is rumored to be coming from J.J. Abrams and Quentin Tarantino, but it supposedly still being written and won't be released until after the Clarkson-directed 4. Still, though — so many reasons to live long and prosper.