Pinterest's Top 10 Beauty Trends For 2019 Will Give Your Routine A Total Overhaul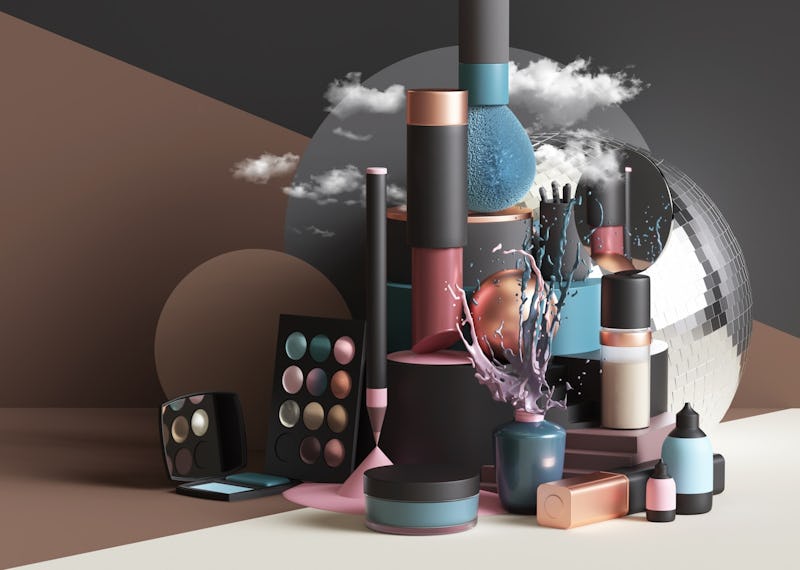 Pinterest
More than 250 million people use Pinterest, making the platform one of the best places to spot new trends. In fact, the site itself compiles a list of the trends it thinks will be huge in the coming year. Examining what will be hot in the worlds of wellness, travel, interiors, and food, it's Pinterest's beauty trends for 2019 that have caused the most stir.
The platform has released what it believes will be the top 10 trends to take over the beauty sphere next year. Throughout the course of 2018, it has monitored what users have been searching for and defines as a trend as something that has seen an increase in searches for six months or more.
The following list is a real mixture of natural methods and fantasy looks with lilac hair and powder dip nails meeting DIY fringes and the return of witch hazel. Make-up wise, it seems as if stand-out lipsticks and glossy products are set to dominate. And if Pinterest's predictions come true, so will au naturel grey hair.
Use these trends to inspire your next beauty buys. Or simply enjoy basking in the knowledge that you'll be well ahead of everyone else by the time 2019 comes around.