Otto Warmbier's Tour Group Will No Longer Take Americans To North Korea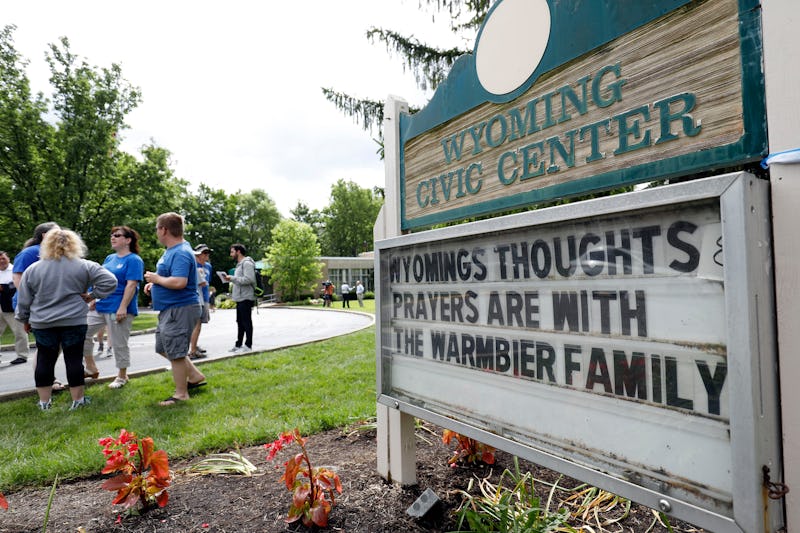 Bill Pugliano/Getty Images News/Getty Images
Otto Warmbier's death on Monday marked a tragic conclusion to the 22-year-old American's imprisonment in North Korea. In a statement released Tuesday, Young Pioneer Tours, the travel company Warmbier used to travel to North Korea, announced it would halt all American tours to the isolated country, stating that the "assessment of risk for Americans visiting North Korea has become too high."
Warmbier had visited the country in January 2016, and was imprisoned after surveillance cameras captured footage of him trying to steal a propaganda poster from a hotel. He was sentenced to 15 years of hard labor, but was freed after 17 months, when U.S. officials traveled to North Korean demanding his release. Warmbier arrived on American soil in a coma and died just six days later from neurological injuries.
Young Pioneer Tours, based in Beijing, advertises itself as a company offering package tours to "destinations your mother would rather you stayed away from." The company's statement on Warmbier's death read:
Our deepest sympathies are with Otto Warmbier and those who loved him. We had held onto hope that he might recover, and have the life that he should have had, but now those hopes are gone, and we too are reeling with the shock of a young man's life taken well before his time. The devastating loss of Otto Warmbier's life has led us to reconsider our position on accepting American tourists. There had not been any previous detainment in North Korea that has ended with such tragic finality and we have been struggling to process the result. Now, the assessment of risk for Americans visiting North Korea has become too high [...] Considering these facts and this tragic outcome we will no longer be organising tours for US citizens to North Korea.
The statement further criticizes the "appalling" way in which Warmbier's detention was carried out, and adds that Young Pioneer Tours was repeatedly denied their requests to meet with their client, "only receiving assurances that he was fine."
Fred Warmbier, Otto's father, recently claimed that the company had "lured" his son to North Korea with misleading information characterizing the country as safe. According to a NPR report, Young Pioneer Tours updated its North Korea FAQ section after Warmbier's imprisonment. On December 2016, almost a full year after the young American's trip, the answer to the question "How Safe Is It?" read:
Extremely safe! Despite what you may hear, North Korea is probably one of the safest places on Earth to visit. Tourism is very welcomed in North Korea, thus tourists are cherished and well taken care of. We have never felt suspicious or threatened at any time. In fact, North Korean's are super friendly and accommodating, if you let them into your world. Even during tense political moments tourism to the DPRK is never affected.
The website has since removed the first sentence in that reply. It now reads a warning to potential clients of "severe" consequences travelers may face if they break the country's strict laws. It further adds that as a result of the "recent cases of severe unwarranted consequences for American detainees in North Korea" the company no longer organizes North Korean tours for those with U.S. passports.
Secretary of State Rex Tillerson issued a statement following news of the 22-year-old's passing: "We hold North Korea accountable for Otto Warmbier's unjust imprisonment, and demand the release of three other Americans who have been illegally detained." President Trump described North Korea as "a brutal regime" when speaking to the press of Warmbier's death.