'Twin Peaks' Alicia Witt Teases A "Magical" Reboot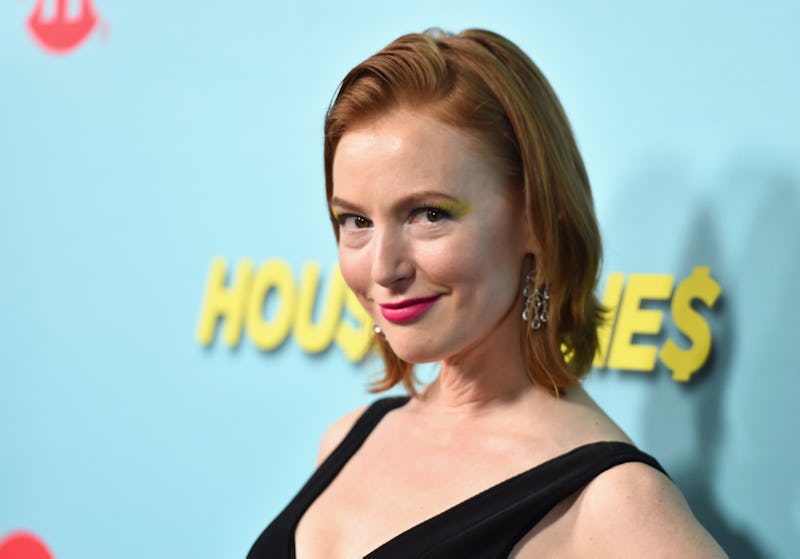 Alberto E. Rodriguez/Getty Images Entertainment/Getty Images
Very few people besides mastermind David Lynch know exactly what to expect when Twin Peaks returns to TV in May after 25 years off the air. In fact, this handful of people doesn't even include the actors — like Alicia Witt, who was handpicked as a teen by Lynch for a unique role and will also appear in the reboot. In an interview with Bustle, Witt recalls how mysterious the drama was, both on-screen and off. It turns out, not much changed between 1991 and 2016, which should be fantastic news for fans eager for the show's return on Showtime.
"It was so secretive and I only received the scenes that I was a part of. There was never a script given to me," Witt explains of her experience as Gersten Hayward in the original Twin Peaks. "When I first saw David on the set, the first thing he said to me was, 'I'm sure you're going to ask what's going on in these scenes. And I'm not going to tell you.'" It's safe to say the actor experienced major déjà vu when returning to the series.
"It was so incongruent and it made so little sense to me because I wasn't privy to what had come before or after or who characters were that I was working with," says the actor and musician, who is currently running a Kickstarter campaign to fund her next album, 15,000 Days. "Honestly, you and I will find out together when we watch it in May. I have no idea what to expect." However, Witt does expect fans to be just as obsessed as they were with the original, purely based on Lynch's work and her experience on set. "I'm sure anything he creates is going to have that same addictive, hallucinatory quality to it. I can't wait to see it," she adds.
Perhaps the answers fans are waiting for can be found in that mysterious incongruity, as Witt explains that her vague and confusing on-set experience could translate to the screen in a great way. "Being on the set felt very reminiscent of having been on the set before... There was something very specifically Twin Peaks-feeling about being there that I couldn't even put my finger on," she says.
Shooting the reboot felt like a "time warp" to 25 years ago. "It felt in some way like it was just a year after we had done it. Which makes no sense, but it was kind of magical," Witt explains. So fear not, the old Twin Peaks you know and love hasn't gone very far, as she continues, "I guess I'm hoping that comes through in the product and I'm sure that ... in some way it'll feel like nothing has changed."