The Week's Best Beauty Sales Include Tarte Makeup Brushes & A ColourPop Highlighter Trio For Under $20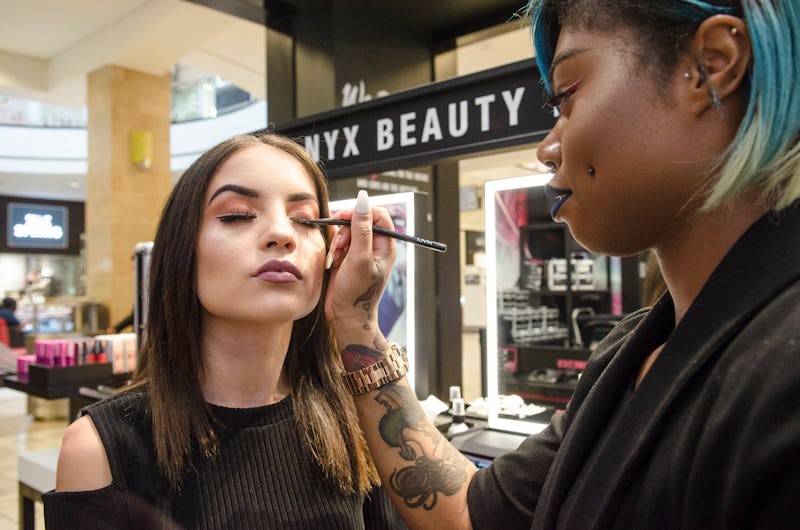 Kris Connor/Getty Images Entertainment/Getty Images
With Black Friday and Cyber Monday looming, there are still plenty of other sales you can take advantage of — for yourself or for others — right now and before the holiday madness starts. This week's best beauty sales are pretty awesome and potent. Not every beauty sale this week is a pre-Black Friday, Black Friday Eve, and/or Pre-Cyber Monday sale, either — although those are indeed plentiful.
It's totally fine to take a minute this week to engage in some retail therapy for your own darn self. For the next four weeks, you will likely be diving headlong into shopping for everyone else. That's the spirit of the season — to be mindful and thoughtful of others through gifting. However, don't forget yourself in this equation.
This week, you can indulge in a Kylie Cosmetics bundle at 25 percent off, as well as Tarte brushes for $15. There's also a pretty and on-trend pink clay cleanser. You can also have fun with a new take on the "lump of coal" lore that dominates the Christmas season, which you can and should buy for your bestie. That way, you can enjoy a holiday laugh and an awesome skin care product. This is one lump of coal you want in your stocking.
Behold the week's 10 best beauty sales, which range from price reductions on prestige products to even deeper discounts on budget brands. You just cannot go wrong with any of these deals and steals.
1. Sundara Holistic Vata Rose Cleanser
2. Beekman 1802 Lump of Kohl Soap
3. Kylie Cosmetics November Favorites Bundle
4. Sugar Pill Liquid Lip Color
5. Tarte Double-Ended Lip Brush
6. NYX Cosmetics Mineral Finishing Powder
7. Marc Jacobs Makeup Bag
8. Estee Edit Liner
9. ColorPop Legit AF Highlighter Trio
10. Clinique Sonic System Purifying Cleansing Brush
Shop and save your heart out. You've earned it.