Always Dreaming Wins The Kentucky Derby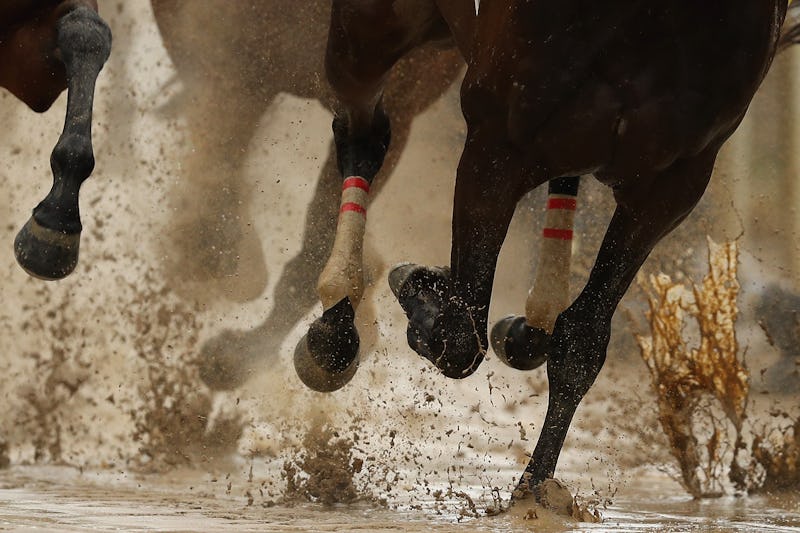 Patrick Smith/Getty Images Sport/Getty Images
Well, there you have it! The biggest horse race of 2017 has come to an end, and now a new horses's name has been etched into the history books: the winner of the Kentucky Derby is Always Dreaming. This makes Always Dreaming the 143rd winner of the single biggest event in racing, and gives him a once-in-a-lifetime opportunity to seize racing's greatest prize, the Triple Crown, by winning the Preakness and the Belmont Stakes in the weeks to come. Suffice to say, it was an exciting race no matter which horse you were pulling for, but even moreso for fans of Always Dreaming.
The final outcome was very much in line with what the oddsmakers' predicted heading in, as Always Dreaming was considered a strong favorite to claim the victory. In short, while it wasn't a surprising moment, it was definitely a fulfilling day for the horse's trainers, fans, and all those people who put money on the race. It may not have been quite as exciting or unexpected as if a longshot had charged to the front of the pack and won the Derby, but it's a good reminder: favorites are favorites for a reason, and Always Dreaming lived up to that standard on Saturday evening.
As it stands now, barring injury or any other unforeseen circumstance, Always Dreaming will be participating in the Preakness on May 20, followed by the final leg of the Triple Crown, the Belmont Stakes, on June 10. Throughout the long history of American horse racing, only 12 horses have accomplished this feat, which represents the biggest and most venerated single achievement in the sport. It has been pulled over very recently, however, as American Pharoah won all three races in 2015. So, in other words, there's hope!
If Always Dreaming is able to win both of those races ― which is a truly Herculean feat for any horse, with all of them happening in the span of about a month ― then he'll ascend into racing immortality, to be remembered forever as one of the greats. The slim list of horses who've achieved it speaks to the intense difficulty of the task, especially because Triple Crown contenders routinely run against horses in the last two legs who've had more rest, not having to run in all three in the span of just months.
Of course, it's too early to say how things will shake out. But rest assured, if you're interested in following the action to come, and seeing how Always Dreaming's story ends, you can watch the Preakness and the Belmont Stakes on NBC.