Women's March Organizers Announce A Strike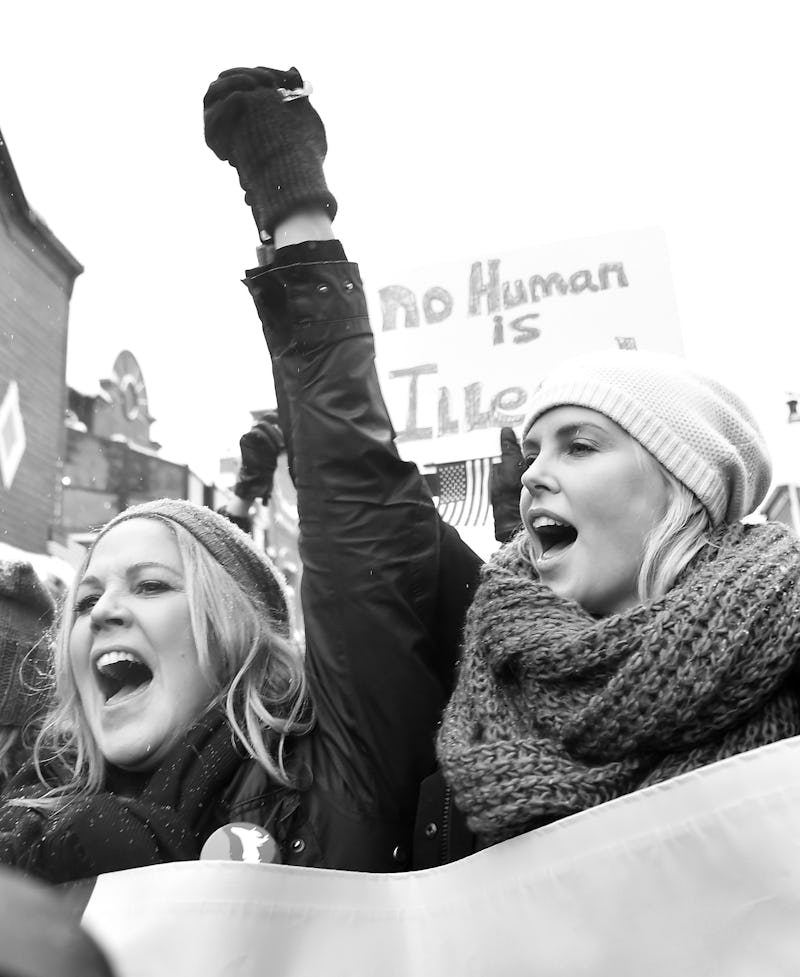 Michael Loccisano/Getty Images Entertainment/Getty Images
Keeping their promise that the Women's March on Washington would continue to be a movement rather than just a moment, the protest's organizers have announced a general strike. A message reading "The will of the people will stand" accompanied by a graphic unveiling plans for a one-day strike were published on the Women's March official Twitter, Facebook, and Instagram pages on Monday.
At least one other strike — The F17 Strike, scheduled to take place on Feb. 17 — is set to take place soon as a form of resistance against President Trump and his administration. While the F17 Strike is a general call to American workers wishing to show the power in withholding earnings from the government, the Day Without a Woman March will undoubtedly try to demonstrate the impact of women workers specifically.
As recently as 2016, women have carried out similar protests to fight for their rights — and they've had success. In October, millions of women staged a strike throughout 60 cities to oppose a restrictive abortion law in Poland. The proposed law would have criminalized abortions in cases of pregnancy and incest, currently the only two scenarios in which terminating pregnancies in Poland is legal. Over 100,000 women dressed in black for the occasion, which was referred to as "Black Monday."
The Polish government subsequently rejected the measure banning all abortions, thanks to the pressure imposed by women's groups and the massive strike.
Ewa Kopacz, former prime minister, told the press that the Law and Justice party "backtracked because it was scared by all the women who hit the streets in protest." The minister of science and higher education, Jarosław Gowin, expressed a similar sentiment, saying that the huge demonstrations had "caused us to think and taught us humility."
The Women's March on Washington from Jan. 21 obliterated expectations in terms of turnout. Organizers first anticipated an attendance of 200,000 demonstrators for the march in D.C., but roughly half a million protestors ultimately made their way to the capital to show their solidarity. An estimated 2.6 million people joined the cause around the world.
The resistance against President Trump showed no signs of slowing down two weeks following his inauguration, when the Women's March announced the strike. If this effort goes as well as the group's first protest, the Trump administration will undoubtedly be taught a huge lesson about the indispensable role women play in the America.
If you'd like to keep updated with details regarding A Day Without a Woman, make sure to follow the Women's March on Twitter, Facebook, Instagram, and sign up for the official newsletter!