The Women's March Is Staging A V-Day Protest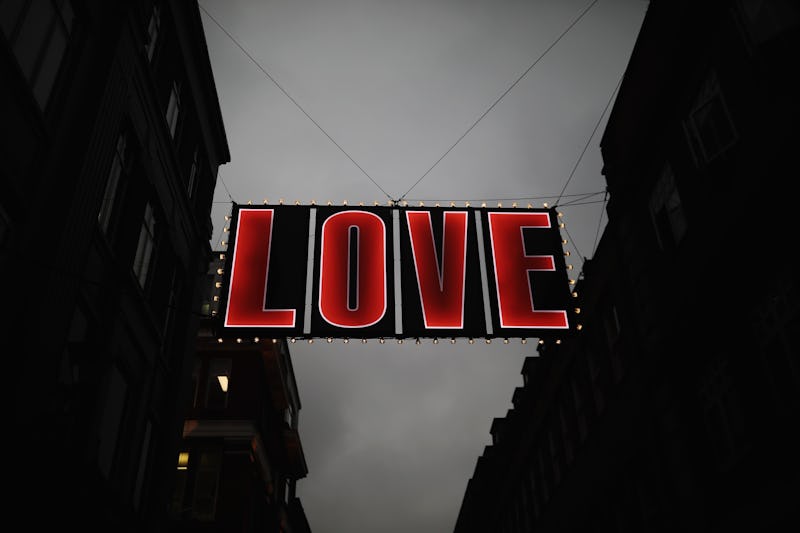 Dan Kitwood/Getty Images News/Getty Images
Everyone seems to have an opinion about Valentine's Day. Great, terrible, depressing, life-affirming, or just plain overrated — it's always something. No matter what your thinking on Feb. 14 is, though, the Women's March's Valentine's Day hashtag has given everyone a reason to sweep away your thoughts on the subject and really embrace it. This Valentine's Day, it's not just about buying a bar of chocolate for your boo — although you can certainly do that too. This Valentine's Day, it's time to be an ally, and to stand up for all the people who this new administration is threatening to harm.
What they're asking for specifically doing is joining up with the One Billion Rising campaign to end violence against women, which is having an "Artistic Uprising" in New York City on Valentine's Day. They've given the holiday an additional name, Day of Revolutionary Love, Day of RISING, and they expect similar events to take place all over the world. And that's what it's all about — #RevolutionaryLove, or "standing up for all who are in harm's way." In our current political situation, there are an awful lot of close-minded and hateful ideologies that are now getting far too much airtime — so an awful lot of people need that revolutionary love.
The event itself hasn't gotten as much play as the original Women's March, so there's a good chance that you won't find one happening where you are — but that doesn't mean that you have to abandon the message. What it's really about is being an ally for anyone in your community who needs it. The organizers are really just calling for solidarity and support among all sorts of people:
We declare our love for all who are in harm's way, including refugees, immigrants, Muslims, LGBTQIAGNC people, Black people, the indigenous, the poor, and women and girls at risk of violence. We vow to see you as our brothers and sisters and fight by your side…We join forces and stand together with the millions of people across the planet who are rising to end violence against and girls and resist racist patriarchy. To protect women who are most often the most vulnerable within marginalized communities.
You never need a specific occasion to be an ally, but all the same, One Billion Rising and the Women's March want this Valentine's Day be a reminder that now, it's more important than ever. If you know of an immigrant family where someone's facing deportation, why not give them some of the heart-shaped cookies that you're already planning on making? If you have Muslim friends, ask them how they're doing, really listen to their responses, and offer whatever support you can. If you don't know of any refugees around where you live, donate to an organization that is helping refugees somewhere else.
Those are just a few suggestions of what to do, but based on what the organizers are saying, revolutionary love can really take any form — as long as you're choosing some way to show it. By all means, embrace the holiday with your partner or throw chocolate hearts at the TV screen while watching a rom com — whatever you'd do otherwise. But no matter which direction you'd normally go, save a few minutes for revolutionary love as well.