This Guide Will Help You Keep Track Of Everyone In Hulu's New Wu-Tang Series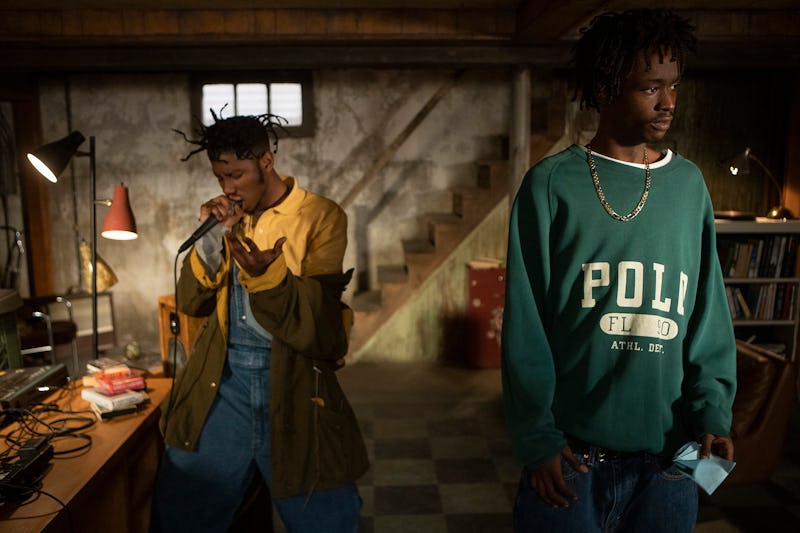 Craig Blankenhorn/Hulu
Following the success of Showtime's docuseries, Of Mics and Men, comes the Hulu show Wu-Tang: An American Saga, which is a dramatic retelling of the hip-hop group's meteoric rise to fame in 1990s New York City. The show will depict the rappers getting their start, much like the 2015 film Straight Outta Compton did with N.W.A. And while most of the Wu-Tang: American Saga cast are a bit under-the-radar, fans are sure to recognize a few faces when the Hulu show premieres on Wednesday, Sept. 4.
In addition to the cast, who look incredibly similar to the real deal, the Hulu show is being spearheaded by Wu-Tang member RZA, who created the show alongside Alex Tse. "Wu Tang is a saga. I wrote a book ... so you can read about me," RZA told USA Today. "But we don't know a lot about what Method Man was going through at a child; we don't know much about this lyrical genius ... there's an episode where we go into that world. You think about Ghostface, you think about Raekwon, [the series looks at] what makes them tick."
Here are the actors who brought the ruckus by portraying these iconic New York rappers.