There Is Only One Person With A Visible Disability In People's 'Most Beautiful'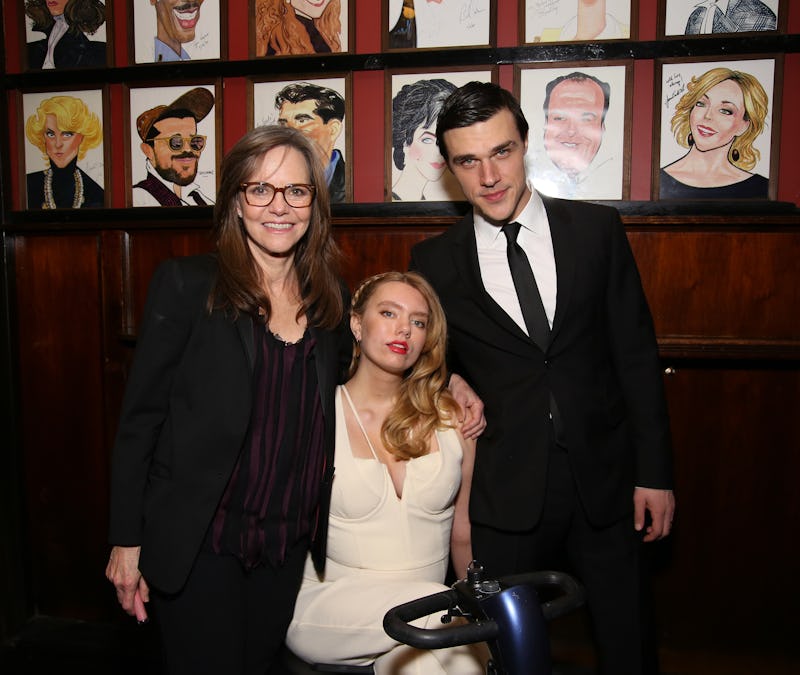 Walter McBride/WireImage/Getty Images
On April 19, People's 2017 World's Most Beautiful issue hit stands, and let me tell you: I was not surprised by anything I saw. A white woman on the cover — check. One transgender person (who is infamously palatable to conservatives) — check. And just one person with a visible disability in 2017's beautiful lineup. Perhaps this should come as no surprise: After all, People features famous folks in this issue and, disturbingly, few of Hollywood's elite have disabilities.
Actors with disabilities have been campaigning for years for Hollywood to give them opportunities to represent themselves on-screen. In this world of pretty people, only 95 percent of disabled film characters are played by able-bodied actors, while out here in reality, one in five people in the U.S. has a disability, and being disabled doesn't stop us from being beautiful.
Let's look at the numbers again: 20 percent of people have disabilities. We play only five percent of disabled Hollywood characters. Subsequently, disabled people make up just one percent of People's World's Most Beautiful issue. Though we represent a large portion of the population, our representation in media is much smaller — so, when it comes to our chances of being handpicked as the most beautiful, there are drastically few of us ever elevated to positions where we'll be seen as the pinnacle of beauty.
And let's talk about that five percent, too. On average, only 2.4 percent of all speaking or named characters in films are disabled. 54.3 percent of those characters were supporting; 32.4 percent of disabled roles were so minute the report characterizes them as "inconsequential." In Hollywood, people with disabilities are operating within a fraction of a fraction. We are often in supporting roles or play characters who could, to use a phrase from the Bechdel test, be replaced with a lamp without anyone noticing.
Madison Ferris, who People acknowledges as a "barrier-breaker," receives a 40-word blurb about how she has muscular dystrophy and was the first wheelchair user to land a leading role on Broadway. Don't get me wrong, Ferris is absolutely a barrier-breaker — but she's also conventionally attractive by other beauty standards, and like I said, she's just one beautiful person in an issue of dozens, and an industry of thousands.
Holding People accountable is really about holding Hollywood and the entertainment industry accountable.
It means that I need to ask People and Hollywood the uncomfortable questions. Questions like: When will you take a look at everything the disabled community has to offer? When will you celebrate diverse disabled people by letting us tell our own stories instead of taking roles away from us? When will you give us the space to craft disabled characters of consequence?
Most importantly, and a question that Hollywood and the media at large should be able to answer: When will it finally be OK to consider us beautiful?