These 10 Handy Kitchen Appliances From Walmart.com Will Make Cooking So Easy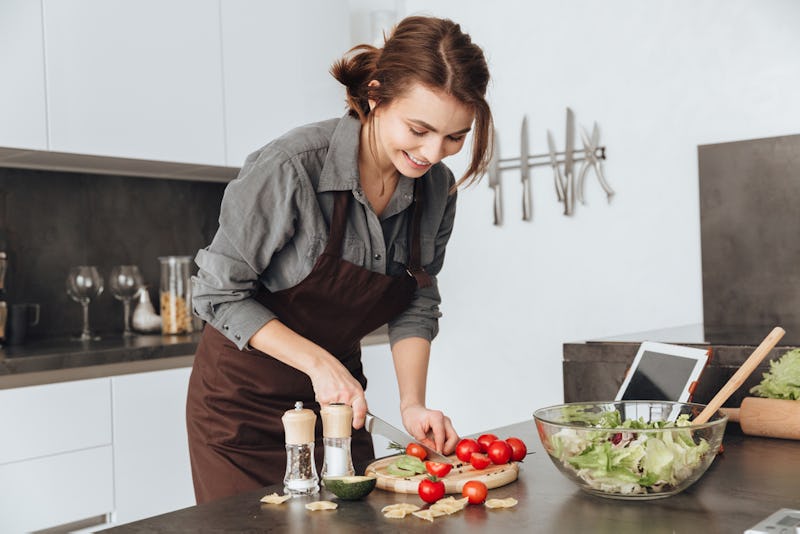 Dean Drobot/Shutterstock
Everybody loves food, but not everybody loves to cook. And if you find yourself in the that particular category, your kitchen can feel like another universe. Maybe you just don't have the patience to cook? Maybe you just don't know how to make cooking easy? Either way, a few handy kitchen appliances from Walmart.com could change that — with minimal effort on your part.
These aren't the kinds of kitchen appliances that sit collecting dust, either. If your go-to morning coffee order is draining your bank account, a single-serve coffee maker will get you your caffeine fix while helping you save money. If you're more ambitious, you can pick up an all-in-one Instant Pot that can help you try steaming, slow-cooking, pressure-cooking, sautéing, and more. The real magic of all of these is that they're some of the best, most innovative kitchen appliances around, and that's because they're all so easy to use. Who knows, you might just end up falling in love with cooking. Until then, read on to discover your new favorite kitchen appliances from Walmart.com.
Make Your Favorite Fried Foods In Half The Time With This Electric Air Frier
Make The Perfect Breakfast With This All-In-One Breakfast Center
This Sandwich Maker Is Perfect For Your Grilled Cheese Craving
Make Pizza In Under Fives Minutes With This Countertop Oven
Bustle may receive a portion of sales from products purchased from this article, which was created independently from Bustle's editorial and sales departments. This article reflects price at publication and may change.