These 17 George Conway Tweets Say Exactly How He Feels About Trump — And Then Some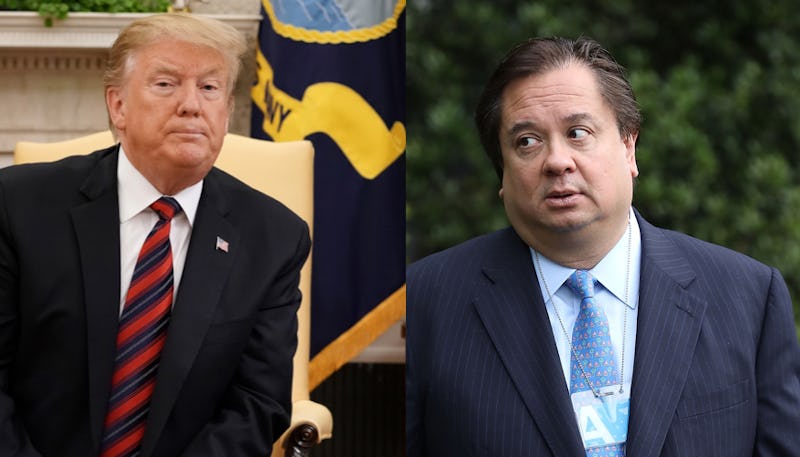 Chip Somodevilla/Getty Images News/Getty Images
If you have a Twitter account, there's a pretty good chance that you've come across Kellyanne Conway's husband and his extremely active feed, if only because of how popular his online presence has become. The lawyer has established a reputation for criticizing POTUS in myriad ways, from coming up with hashtags to writing op-eds about the administration. In fact, George Conway's tweets about Trump make up a good portion of his Twitter feed — that is, in addition to the occasional Corgi appreciation post.
Conway's public relationship with the Trump administration began about two years ago, in the form of a rejection. In March 2017, Conway released a public statement confirming that he'd been considered for a Justice Department position, but that he'd turned it down. He said, per CNN,
I am profoundly grateful to the President and to the attorney general for selecting me to serve in the Department of Justice. I have reluctantly concluded, however, that, for me and my family, this is not the right time for me to leave the private sector and take on a new role in the federal government...Kellyanne and I continue to support the President and his administration, and I look forward to doing so in whatever way I can from outside the government.
Since then, it's safe to say that Conway's communications with the president, and with the Trump administration in general, have become a little bit more pointed. Here are some of the best roasts that Conway has delivered to POTUS over the years: