These Are The 20 Worst States For Reproductive Rights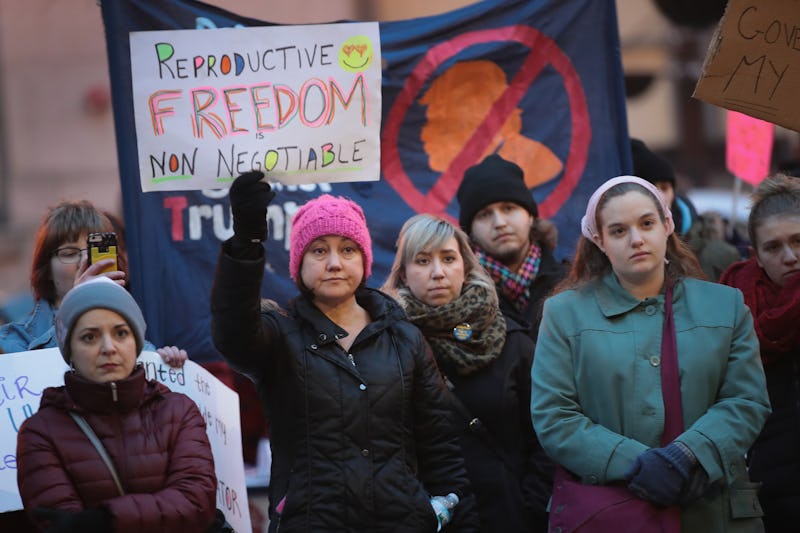 Scott Olson/Getty Images News/Getty Images
In spite of Roe v. Wade and eight years of a Democratic president, American women have lost an alarming number of reproductive freedoms in the last several years. There are now 20 states receiving a failing grade on reproductive rights, according to the Population Institute's current report card on reproductive rights in 2016. That's up from nine states five years earlier.
At the national level, things are not much better. The same report card, developed using reporting from organizations like the Guttmacher Institute, the Kaiser Family Foundation, and the Planned Parenthood Federation of America, gave the country as a whole a "D," slipping from the prior year's "D+" and a recent high of a "C" in 2014. Back then, liberals were riding high on the Affordable Care Act's expansions. Now, that could be the next thing to go.
That's scary, but when you break it down by state, it's even worse. You can quickly gauge just how divided the country is on this issue. A few states have a perfect A+, but far more have an F or even F-. When you're considering where to invest your engagement efforts, or even where to relocate for work, keep in mind that these 20 states are failing on reproductive rights.