Most People Think This Is The Sexiest Sound You Can Make In The Bedroom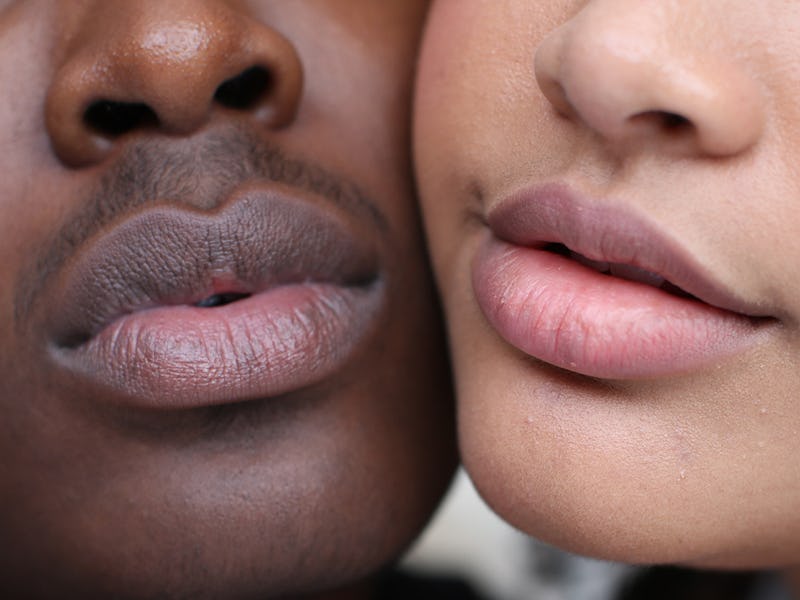 Ashley Batz/Bustle
What noises do you make during sex? Some people are all about the moans and the dirty talk, while others are the silent type. There's a huge range in the type of noises that people make and, it turns out, in the type of noises people find sexy in bed.
Saucydates.com, a casual dating site, surveyed 5,024 of their users about what sounds they found hot in the bedroom and the results were really interesting. Some noises turned almost everyone on, but others didn't fare so well. But before we drive into them, it's important to remember that you should never force yourself to make (or not make) any noises in the bedroom. Just because moaning might be considered "sexy" to some people doesn't mean you should start imitating a porn star. You need to do what feels right for you in the moment.
Really, the most important noise in the bedroom is good communication — no matter what form that comes in. It might be dirty talk, moaning, or just a straight-up conversation, but communicating is one of the best things you can do for your sex life.
"Knowing what you want and being able to express that will ignite things in the bedroom," Sarah Watson, sex therapist and counselor, tells Bustle. "Talk with your partner about what turns you on and what doesn't. Decide how to explore wants and desires together. The more intimacy in the relationship generally leads to a healthy sexual relationship." If you're communicating to your partner what you like or don't like, what you want, and what you need, then you're doing it right.
If you're curious about what people find sexy during sex, here are the noises that turn people on, according to the survey.