11 Brett Kavanaugh Quotes That Reveal Where He Stands On A Bunch Of Key Issues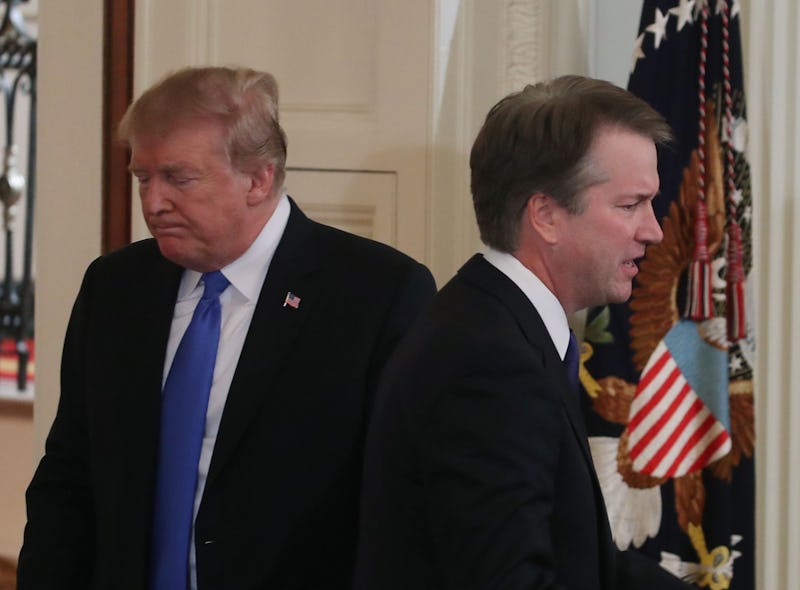 Mark Wilson/Getty Images News/Getty Images
On Tuesday evening, President Donald Trump announced his pick to replace retiring Supreme Court Justice Anthony Kennedy. Trump's nominee is a long-serving D.C. circuit court judge who has ruled on a variety of cases over the years. Indeed, these Brett Kavanaugh quotes reveal where he stands on several issues — and have been pulled from former judicial opinions as well as other publications by the SCOTUS nominee.
Kavanaugh has served as a justice on the United States Court of Appeals for the District of Columbia Circuit for the past 12 years. The D.C. circuit court is considered one of the most impactful courts in the United States, because it has the power to review rule-making decisions of federal agencies. Thus, the court's rulings often have nationwide implications.
Kavanaugh's judicial decisions made during his tenure on the D.C. circuit court provide some insight into his take on a variety of important issues that affect many Americans. His early professional years spent working for attorney Kenneth Starr, who led the impeachment case against Bill Clinton, and in the White House Counsel's Office under George W. Bush, also shed some light on how he may approach future judicial decisions.
Thus, the quotes below offer a glimpse into Kavanaugh's past and could perhaps indicate subjects on which he will face questions and scrutiny during the Senate confirmation process.