These Disney Princesses Imagined As Modern Career Women Are Relatable As Heck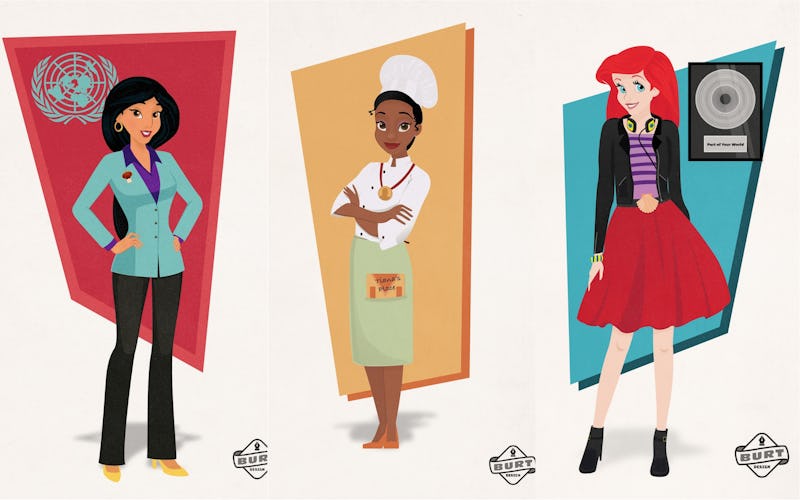 Courtesy of Matt Burt
Disney princesses, for a lot of us, were the touchstone of childhood — how we defined our early ideas of self and ambition. But as time passes, it is important to look more critically at how the princesses are collectively viewed by society, and what parts of them we still choose to emulate and aspire to become. Matt Burt, a North Carolina-based graphic designer with Simple Thrifty Living, recently reimagined Disney princesses as modern career women, making them more relatable to the '90s kids who grew up with them than ever.
Each of Burt's illustrations depicts an adult version of the youthful royals. He reimagined princesses as successful in a career that complements her defining personality traits, the details of which he describes in accompanying captions. Some industries represented include higher education, clinical psychology, and government. He even modernized their Disney outfits, giving them a modern ~look~ to go with the field they'd chosen. You can also see subtle design variations (the Pixar princesses look slightly different that the original two-dimensional ones). The commitment to detail on this is seriously above and beyond, and makes it all the more satisfying.
We have compiled all the entries of Matt Burt's Girl Boss series for you to peruse below. Which is your favorite?