If You Need Motivation To Go Out & Vote, Just Read This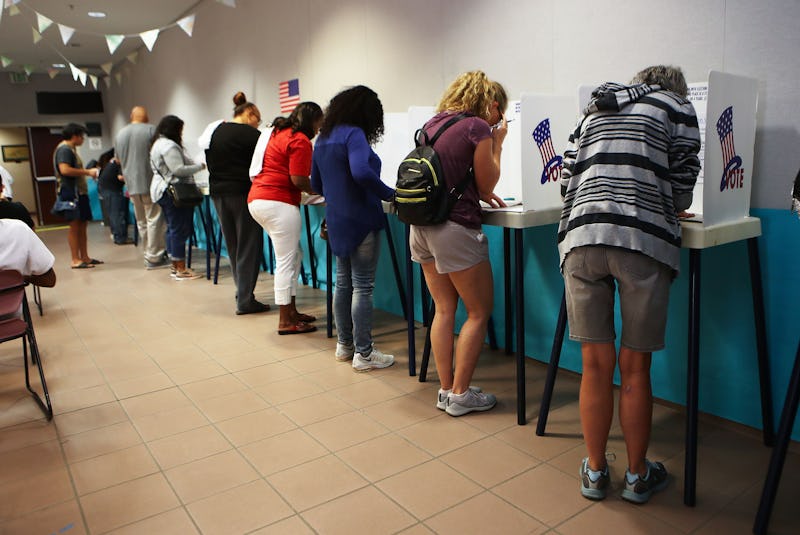 Mario Tama/Getty Images News/Getty Images
Polls opened in some places as early as 6 a.m. on Tuesday, and voters have turned up excited to have their voices heard — even at the crack of dawn. To commemorate finishing their civic duty, voters are taking selfies and tweeting about the occasion. These Election Day tweets from the polls show the excitement that many are feeling these midterms, and if you read on, it might rub off on you.
For those who haven't yet voted, experts say that creating a plan to vote is key: when, where, and how you'll get there. You can look up where your polling place is and what time voting ends in your state. You might have the right to leave work to vote, and students are organizing walkouts to vote. Head to the polls on the early end if you can to avoid lines, and keep in mind that free and reduced rides are available.
The excitement that Twitter users are sharing has also appeared in early vote totals. In many states the turnout before Election Day has grown immensely. As of Sunday, Bloomberg reported there were already 34 million people who had cast their ballots — and the ultimate number is likely to grow to record numbers after Tuesday.
The selfies and tweets started early, too. But now that it's Election Day, this online civic engagement is literally trending.