14 Eric Trump Quotes That Show Exactly How He Feels About POTUS As A Dad & Leader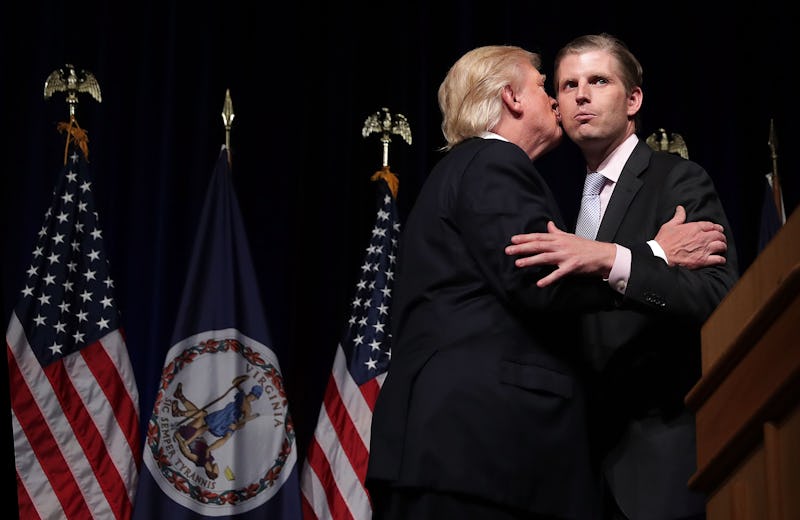 Alex Wong/Getty Images News/Getty Images
When Donald Trump won the presidency, his adult children were thrust further into the limelight — and people started paying even closer attention to their every word and action. While much of this attention has centered on Trump's daughter, Ivanka, who works for his administration, his other kids have nonetheless been outspoken about their father. Indeed, these Eric Trump quotes about his dad reveal he's got a lot of respect for him as both a president and father.
Eric is Donald Trump's third child. His mother is Trump's ex-wife, Ivana Trump, and Ivanka and Donald Trump Jr. are his older siblings. Tiffany and Barron Trump are his younger half siblings. Eric and Donald Jr. currently serve as trustees of the Trump Organization, with the duo running the company while their father serves as president of the United States. Eric is married to Lara Trump and they have one child, a son named Luke.
He seems to keep a relatively low profile, though he does occasionally speak to the media about his dad. From those interviews, it is quite apparent that he is staunchly loyal to him, as he has frequently defended his father and expressed pride in him. The quotes below offer snippets of insight into how Eric perceives his dad and demonstrate his unflinching familial support.