All Of 2018's LGBTQ+ Focused Movies You Need To See, From 'Freak Show' To 'Love, Simon'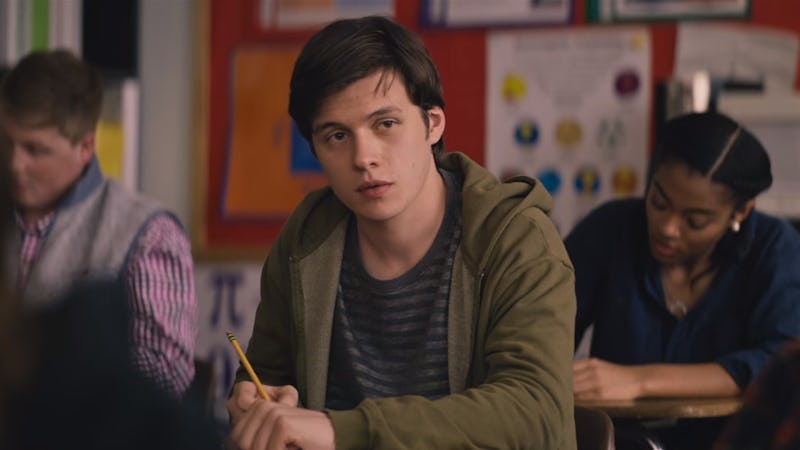 20th Century Fox
2017 was a banner year for LGBTQ+ films, with a multitude of genres, stories, and characters across the rainbow spectrum. Call Me By Your Name got the most attention, but there were biopics like Tom Of Finland and Professor Marsden And The Wonder Women, gritty slice of life drama like Beach Rats, and spooky thrillers like Thelma. While the LGBTQ+ focused movies coming out in 2018 aren't as densely packed as the previous year, there are several coming-of-age movies dominating the scene, reflecting the joys and traumas of realizing who you are and what that might mean to the world around you.
The Miseducation Of Cameron Post and Boy Erased deal with the frightening, and frighteningly real possibility, of gay conversion therapy, to this day only banned in some states. Love, Simon's lead knows he has the support of family and friends, but still wants to stay in the closet — coming out is one of the few elements in his life he has control over, and he's determined to find romance on his own terms.
With 2017 showing queer films can appeal to wider audiences without needing to concern themselves with straight preconceptions, 2018 marks the next step forward, and so far, it's looking bright.