Ramona Brings 'Mean Girls' & 'RHONY' Together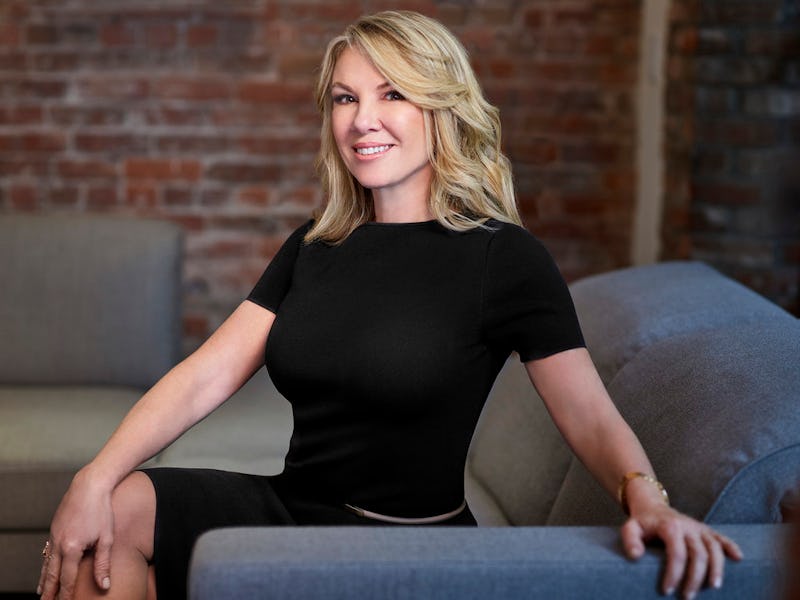 Patrick Ecclesine/Bravo
Ramona Singer is one of the few OG housewives left on Real Housewives Of New York, and boy, has she gotten nuttier over the years. Or maybe she's always been a little nutty and her freak flag is out since she's been doing this for nine seasons (can you believe it?). Anyway, Avery, Ramona's daughter, is grown and out of the house at college, and Ramona mentioned on the April 19 episode that she is basically Avery's sister when she hangs out with her and her crew. Oh boy. Luckily for me, Twitter and I had the same idea at the same time — Ramona Singer of Real Housewives Of New York is the mom from Mean Girls.
The whole exchange when Ramona was showing off pictures of herself and Avery and Avery's friends was bizarre, but the weirdest part was that not three seconds after Ramona whipped her phone out to show Bethenny the picture, Ramona chastised Bethenny for not compliment Ramona on how beautiful she looks in the picture. I mean, Bethenny is a fast talker, but not even Lorelai from Gilmore Girls or Sixx from Blossom speaks that quickly. Ramona was just fishing for compliments, and even though she and the group all looked very nice, I can't imagine that all of Avery's sorority sisters were thrilled that her mother was hanging out with them. Maybe only if she paid for dinner and drinks, if the girls are of age.
This "hanging with the girls" behavior brought one thing to my mind — Amy Poehler's "cool mom" character from Mean Girls. The Internet thought the same thing, because great minds think alike.
I know the Internet is usually resolved for trolling, fighting, and arguing about politics, but there are moments like this one when the heavens shine down and unite us all for a common purpose — to compare Ramona Singer to one of the greatest cinema performances of my teen age. Now that I see Ramona as Mrs. George, I can't unsee it, that's for sure.