These Are The Sexiest Movies Coming Out This Summer, Hands Down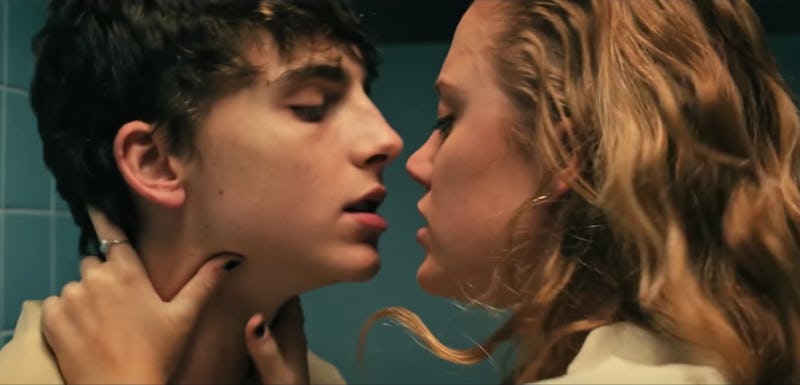 A24
Many of the steamiest romance movies that've come out have been set in the summer. It might not always feel like the sexiest season, but it makes sense that these films would be part of the hottest season. Summer is that time where you can take a temporary break from real life, relax, and experience something new. And if a hot new romance isn't in your horizon, you can still live vicariously through these sexy summer 2018 movies while staying away from the heat.
These six films are among the most titillating of the year, and there's a bit of something for everyone on this list. Each of these movies use summer's sultry mood in their favor, from a forbidden love story in Hot Summer Nights, starring Timothée Chalamet, to the Mamma Mia sequel Mamma Mia: Here We Go Again, which flashes back into Donna's passionate summer romances with three of her former lovers.
One of the great things about sexy movies is that they aren't just limited to rom-coms. Many of the films on this list are dramas that also have other plotlines that don't just involve lustful romances. There's some dark comedy, social commentary, music, and even an intense story about a natural disaster. Experience these six steamy summer romances from the comfort of your favorite movie theater.