The Boys Are Out Of The Thai Cave & These Photos Show Exactly How The Rescue Happened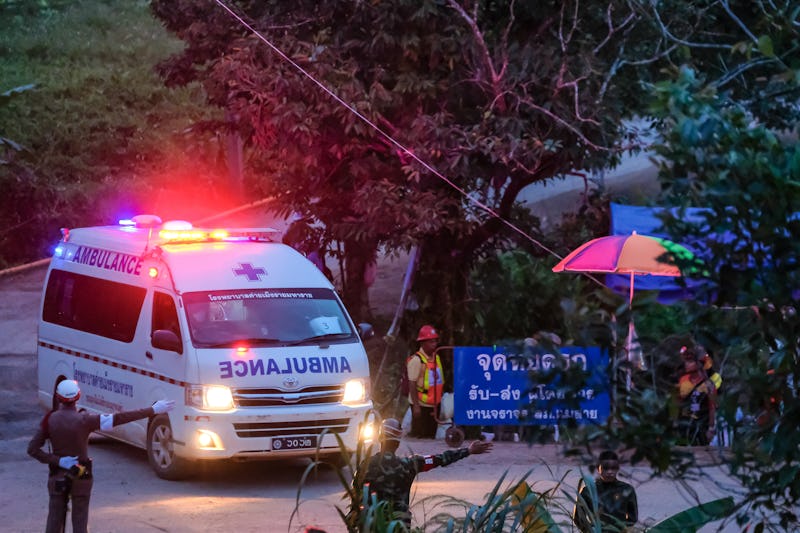 Linh Pham/Getty Images News/Getty Images
After a couple of tense weeks, the saga of the Thai soccer team stuck in a cave is nearly over, and all of the boys have been brought back to safety. If you weren't one of the approximately 1,000 volunteers or experts brought in to mastermind the boys' escape route, then photos of the Thailand cave rescue are about as close as you can get to the action.
According to The New York Times, it all began on June 23 when the 12 boys and their coach went into the cave, and it's not totally over yet, as those who were trapped underground for up to 18 days will be sent to a nearby hospital to recover for the next week or so. The Times is also reporting that the members of the Thai military who went into the cave to help them over the last several days still haven't emerged, so the rescue isn't quite complete — but this is a major step.
ABC News reported that the boys are still dealing with potential health issues — the hospital where they were taken said that two of them had caught pneumonia, and the rest will be monitored carefully for any infections. There aren't any photos of the boys in their current condition, but you can at least see them before the whole ordeal — in addition to other scenes from their rescue.