These Tom Petty Quotes Are Ones To Live By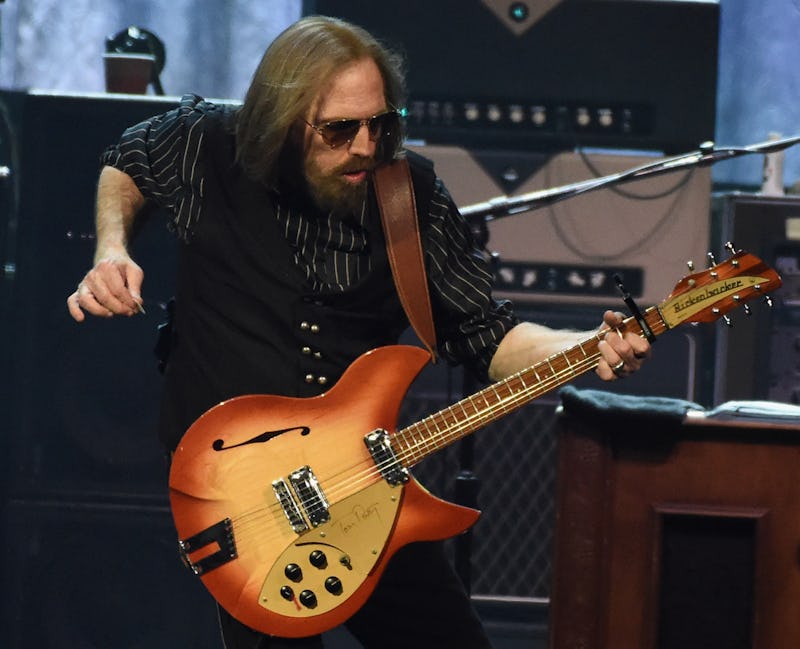 Rick Diamond/Getty Images Entertainment/Getty Images
Update: Late Monday night, manager Tony Dimitriades confirmed that singer Tom Petty "died peacefully at 8:40 p.m. PT surrounded by family, bandmates and friends." He said that Petty could not be revived after going into cardiac arrest in his Malibu home.
Update: At 4:55 p.m. on Oct. 2, the LAPD tweeted that they had "no information about the passing of singer Tom Petty.. Initial information was inadvertantly [sic] provided to some media sources. However, the LAPD has no investigative role in this matter. We apologize for any inconvenience in this reporting." Bustle had reached out to Petty's reps and the LAPD for confirmation, but did not receive a response by the time of publication.
Update: Tom Petty is reportedly alive and fighting for his life at a Los Angeles hospital. A report from TMZ states that the singer has a do not resuscitate order and the odds of recovery are slim.
Earlier: Tom Petty was a rockstar through and through, and news of his death is currently sending shockwaves around the world. As these iconic Tom Petty lyrics show, however, his legacy and influence on the world will last for many years to come. Petty was born on Oct. 20, 1950, and at just 17 years old he dropped out of high school to play rock and roll with his band, Mudcrutch, as Billboard recounts. That band then became Tom Petty and the Heartbreakers, which produced exemplar songs like "Breakdown" and "American Girl" in 1976. Then, in 1989, he released his solo debut, leading to a career of incredible tunes.
In each of his various bands and their phases, Petty made sure to stay true to who he was. In an interview with Rolling Stone in the '70s, he declared that he ardently considered his music "rock and roll" despite other bands inventing new musical styles. "We ain't no punk band, we ain't folk rock, jazz rock, or any of that bullsh*t. Just rock, and we don't put no other name on it than that. We'd be stupid if we did," Petty proclaimed. His staunch attitude about being a no-frills rock musician is reflected in his many lyrics, which frequently glorify the simple pleasures of life and urge people to enjoy the ride — both good and bad.