These Vital Facts About The Sept. 11 Attacks Should Never Be Forgotten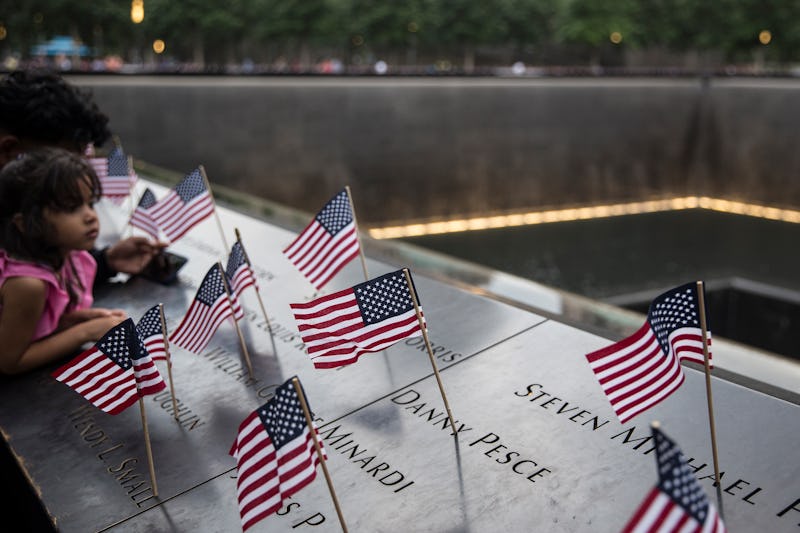 Alex Wroblewski/Getty Images News/Getty Images
Monday marks the 16th anniversary of 9/11, reminding Americans as well as many around the world of the tragic loss of life that took place on this day. As the United States endures the anniversary of this day, many are reflecting back on 9/11 and remembering facts and stories that they may have forgotten in the years since.
On September 11, 2001, 2,996 people died — this number includes the 2,977 victims and the 19 men who committed the attacks — and over 6,000 people were injured in several coordinated terrorist attacks on U.S. soil. The victims perished as hijacked commercial flights were intentionally crashed into the World Trade Center Buildings in New York City and the Pentagon just outside Washington, D.C. Others died aboard United Flight 93, which crashed in a field in Pennsylvania after passengers attempted to overtake the aircraft from the hijackers. More perished as the World Trade Center buildings collapsed, killing those in and near the buildings as well as first responders.
While almost everyone knows the story of 9/11, as years go by and younger generations grow further removed from the tragedy, it is important to remind others of what exactly happened that day and in its aftermath. Commemorating the anniversary of 9/11 serves as a means of both honoring the victims and heroes of the day and of attempting to ensure that something like this tragic act of terrorism never happens again.