This Creepy BBC Jack The Ripper Documentary Will Go Scientific On The Unsolved Case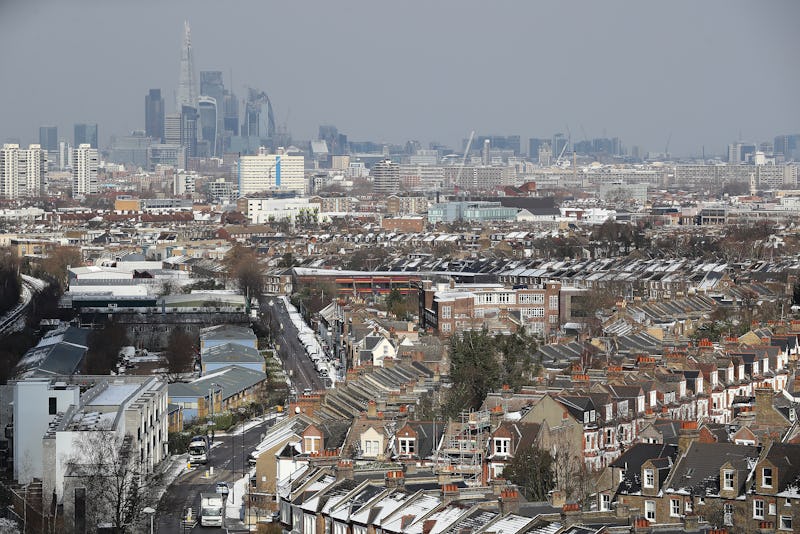 Dan Kitwood/Getty Images News/Getty Images
Morbid fascination is nothing new, with people always being interested in the grotesque, creepy, and down right terrifying. And what is more morbidly fascinating than people who kill? Yes, serial killers are often a point of intrigue and horror. One particular murderer who has become synonymous with serial killers is of course the very infamous Jack The Ripper. The question of who was Jack The Ripper, a name coined by periodicals at the time, may actually be answered in an upcoming BBC documentary. I know! No flipping way.
Update: Jack The Ripper: The Case Reopened will air Thursday at 9 p.m. on BBC One.
Previously: For those not in the know, Jack The Ripper is the nickname given to an as of yet unresolved murderer. The crime spree began in 1888, with a spate of horrific, barbaric murders of working class women in London's East End. In a time when forensic science was in its very earliest stages, this murderer seemed completely allusive and was never caught. Rumours have continued to swirl throughout the twentieth century as to who the deranged killer was. East London was not at the time the trendy hot spot that it is now, but a Victorian slum which housed the poorest in society.
Well today is 2018, and forensic science and general policing methods have come along leaps and bounds, meaning it is pretty hard to not get caught if you're up to no good. These murders which occurred between August and November of 1888 saw old Jack literally, get away with murder. Armed with the very latest cold case techniques used by contemporary police, BBC One has produced a documentary that aims to find out, who the heck was this guy?
This documentary sees Professor David Wilson, Emeritus Professor of Criminology, and Silent Witness star Emilia Fox along with a load of the country's finest crime buffs and forensic experts back on the case. A la Cold Case the team focuses on all of the evidence put forward in the initial investigation, adding to it a slew of new techniques to get some well needed answers. They utilise the crime scene photos as well as a pretty cool virtual reality dissection table to re open one of the most mystifying cases in the history of crime.
Commissioning Editor at the BBC Craig Hunter said:
"Jack the Ripper is synonymous with murder and intrigue - even if you don't know all the details, you will have heard of the case. It is remarkable to think that today's scientific techniques can be used to help try and tackle unanswered questions which are more than a century old."
Fox, a star of not only Silent Witness but also other crime dramas, is a perfect fit to help investigate real life crimes, being familiar with techniques and jargon used. Speaking to the BBC she said:
"Having worked on crime drama for many years this project has been a truly fascinating insight into how current real police procedure, forensics and technology can be applied to the most famous of unsolved historical crimes - the Jack the Ripper murders. Working alongside Professor David Wilson, a leading expert in the psychology of criminals, we have approached it as a cold case might be investigated now, and with the help of other leading experts, have taken another look at the mind and actions of this brutal murderer.
Fox also went on to reveal that the documentary will examine the lives of the murderers victims, and "what left them so vulnerable to his brutality," which is arguably often overlooked.
With many theories both possible and seemingly a bit strange, Jack The Ripper has gained folkloric status. This documentary is set to shed new light on the case and hopefully attempt to answer countless unanswered and important questions like how did he get away with all of these murders? Who was he? And, perhaps most importantly, why did he do what he did?
Such a tasty little teaser from the Beeb is set to have fans chomping at the bit. Sadly a broadcast date has not yet been announced, but we are promised that it will be hitting our screens later on this year.