This Decision About Gavin Grimm Is A Stunning Call For Equality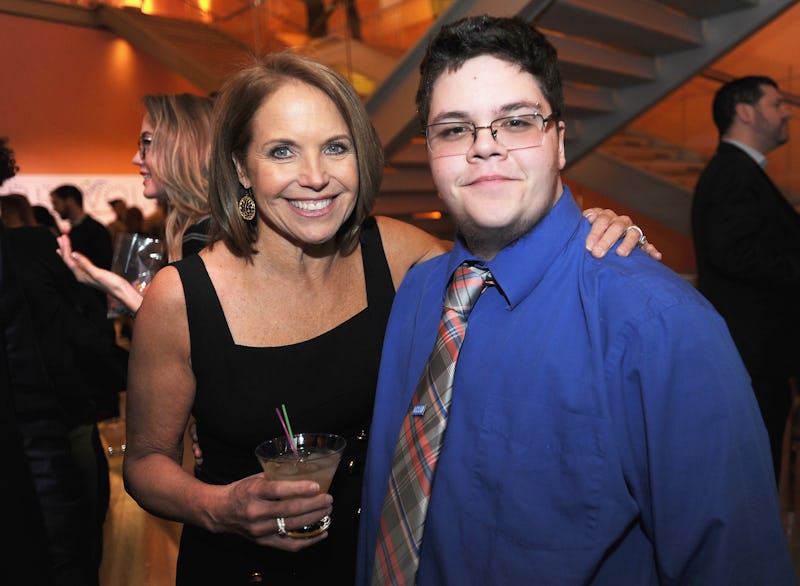 Brad Barket/Getty Images Entertainment/Getty Images
The legal saga of Gavin Grimm, the transgender high school student who sued for the right to use the bathroom of his choice, ended when Supreme Court refused to hear his case in March. But of course, the fight for transgender equality is far from over, and on Thursday, while issuing an administrative ruling on the case, Fourth Circuit Court of Appeals Judge Andre Davis made an impassioned plea for transgender rights and basic human decency. Davis praised Grim, comparing him to civil rights leaders of years' past, and explained why trans bathroom access is so important. Simply put, Davis' decision about Grimm is a stunning call for equality, and far more stirring than the vast majority of legal rulings.
"Our country has a long and ignominious history of discriminating against our most vulnerable and powerless," Davis wrote in his concurrence. "We have an equally long history, however, of brave individuals—Dred Scott, Fred Korematsu, Linda Brown, Mildred and Richard Loving,Edie Windsor, and Jim Obergefell, to name just a few—who refused to accept quietly the injustices that were perpetuated against them."
"Today, G.G. [Gavin Grimm] adds his name to the list of plaintiffs whose struggle for justice has been delayed and rebuffed," Davis continued. "[A]s Dr. King reminded us, however, 'the arc of the moral universe is long, but it bends toward justice.' G.G.'s journey is delayed but not finished."
Grimm, along with the ACLU, had sued the Gloucester County School Board for adopting a policy in 2014 that banned transgender students from using the bathrooms that conformed with their gender identities. Grimm had argued that the policy violated Title IX, the federal prohibition on gender discrimination in public schools. However, the Trump administration issued a directive in March permitting schools to set such policies, and despite a favorable lower court ruling, the Supreme Court ultimately refused to hear Grimm's case.
But of course, the significance of this case extends far beyond Grimm, or the question of bathroom policies. As Davis wrote, it's about recognizing the basic humanity of transgender people.
"G.G.'s case is about much more than bathrooms," Davis wrote. "It's about a boy asking his school to treat him just like any other boy. It's about protecting the rights of transgender people in public spaces and not forcing them to exist on the margins. It's about governmental validation of the existence and experiences of transgender people, as well as the simple recognition of their humanity. His case is part of a larger movement that is redefining and broadening the scope of civil and human rights so that they extend to a vulnerable group that has traditionally been unrecognized, unrepresented, and unprotected."
It's very unfortunate that Grimm won't be allowed to use the bathroom of choice before he graduates in summer 2017. But this is just one of many battles in a much larger fight for equal rights, and when all is said and done, history will remember the important role that Grimm played in this fight.