This Is The Perfect Book For Each Zodiac Sign, According To An Astrologer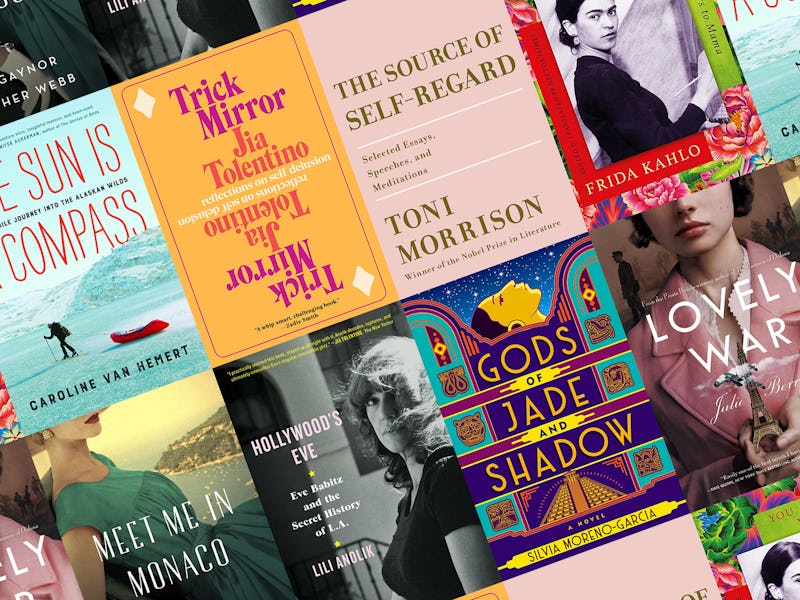 We all know that astrology is far from a new concept, yet it feels more popular now than ever. From displays of tarot cards and crystals at our local indie retail stores, to increasingly popular astrology-based social media accounts, messages of cosmic fortune and fate seem omnipresent. For Vanessa Montgomery, astrologer and author of Star Power: A Simple Guide to Astrology for the Modern Mystic, this modern devotion to the ancient craft is not at all surprising.
"I have an astrological take on that! Neptune is in Pisces!" Montgomery tells Bustle over email. "Neptune rules our spiritual connection (including arts, fashion, cinema, etc.) and it's in its home sign of Pisces. Currently we're at peak unicorn, crystals, and mindfulness for this reason. Astrology bridges the divide between an intuitive art and a science that's been developed through observation and trial so it appeals to all types. It takes us into the liminal space and amazingly reveals so much."
Montgomery has been studying astrology since 2002, when she was student at the Australian school, Astro*Synthesis. There, she not only learned the fine art of modern mysticism, but decided that her path to using astrology to help guide others was her own true cosmic destiny.
"I have five planets in Sagittarius, the sign of the seeker of the ultimate truth, freedom and enlightenment," she says. "Finding a system or code to unlock cosmic secrets as well as the mysteries of individual people was beyond appealing. I saw astrology as a system I could also employ to help others be their best self, validate and heal."
That desire to help others use astrology to better their lives led her to write a book, Star Power, which focuses on finding the sweet-spot between hokey meme accounts and complex birth charts to make the art of astrology easy to understand and utilize.
"While there are an abundance of older astrology books available, and the astrology ranges from OK to excellent, they're so dated in a lot of ways," Montgomery says. "As a modern girl, living in a modern world, I didn't relate to the imagery, the archetypes or the languaging. I saw there was a large, new appetite for astrology but wasn't seeing much available that was modern, [in-depth] enough, yet accessible. I saw creating Star Power as an opportunity to reform and reload astrology in a way that was contemporary as well as encouraging, particularly for young women."
But Montgomery isn't only an author of books, she's a reader, too. So I asked for her expertise on just what books would make the best most cosmically-aligned reads for each Zodiac sign to add to their reading lists this summer (after you've picked up Star Power, of course.) She suggested some genres, themes, and overall vibes, and I paired them with one brand new or soon-to-be released book that I think perfectly encapsulates her recommendations.
Whether you're a Scorpio who wants their pants scared off, a Libra looking for something romantic, or a Cancer who is all about entertaining friends and family, there's a book for you below. And feel free to use Montgomery's tips to build your own Zodiac-inspired TBR: