Susan Kelechi Watson Shares A Touching Lesson About Beauty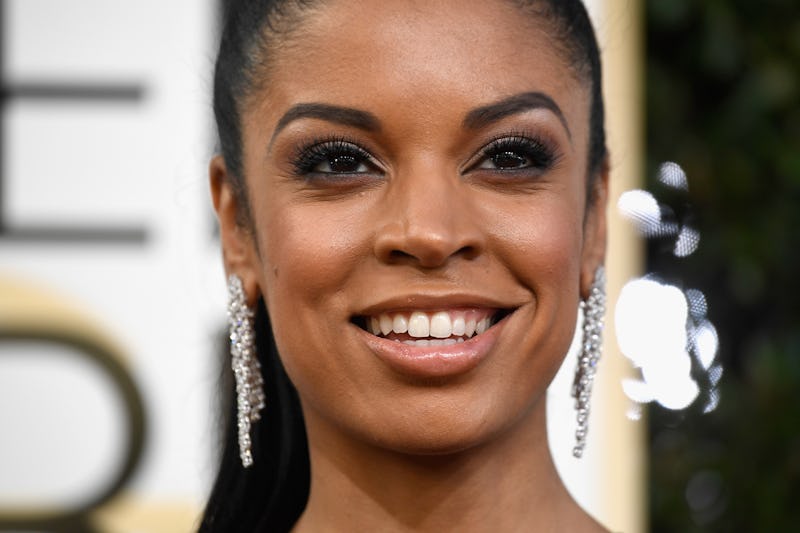 Frazer Harrison/Getty Images Entertainment/Getty Images
Maintaining your ideas of what beauty means while working in Hollywood is understandably a challenge. Although much progress has been made on screen and in advertising to include all shades, body types, and genders, it's easy to get lost in the superficial when you don't always see yourself. This Is Us star Susan Kelechi Watson wrote an open letter to her younger self in People magazine explaining how she learned to redefine her own beauty standards after losing five important women in her life. The actor wrote that her aunt, who died from lupus, helped her see that beauty was only skin-deep.
Watson wrote,
"Auntie Saskea will pass too, from lupus. Oh man, she was a beauty. I mean it would take my breath away. The caramel of her skin, the almond shape of her eyes, her perfect figure and raspy voice was everything you looked up to. She was a presence — a resilient, defiant presence. She was beautiful. And even near the end, when the disease had so ravaged her body that no part of her looked as it had before, you'll sit with her for a while, hear her speak of love and life and she'll ask you how you're doing with no thought of herself, and you'll learn that beauty resonates from the inside out. Nothing can steal your beauty if you don't let it. You'll take this with you always."
For Watson, learning to continue her life without the women who taught her how to embrace her flaws, to treat others with respect, to express herself freely, to spread love, and to "choose joy," tested her strength and resilience. But rather than latching onto her idea of her late aunt's youthful beauty with her beautiful skin and "perfect figure," the actor's view evolved to embrace inner beauty. Neither physical nor mental diseases can take away your beauty. Attractiveness comes from having a good heart and an honest soul.
Fans of This Is Us have watched Watson provide her character Beth Pearson with grace, sensitivity, and love throughout the show's breakthrough season. Her open letter provides us with a closer look at who may be the inspiration behind Beth's loving kindness and moral fortitude for the actor. Although Watson acknowledged how heartbroken she was at the time of losing each special woman in her life within a 7-year span, the Louie actor wrote that she incorporates their lessons in her life and her art. "You will remind yourself to take their gems and distribute them as generously as they did with you," she wrote.
Watson's co-stars Mandy Moore and Chrissy Metz also wrote letters to their teenage selves that touched on similar themes of self-acceptance, patience, and honesty. These letters show just how universal these coming-of-age themes are among Hollywood's most successful stars. Behind makeup and red carpets, underneath skin inflicted with illness, beauty is more than how you look. Being a good person makes you the most beautiful person of all.