Grindr's New Feature Is A Stigma-Busting Game-Changer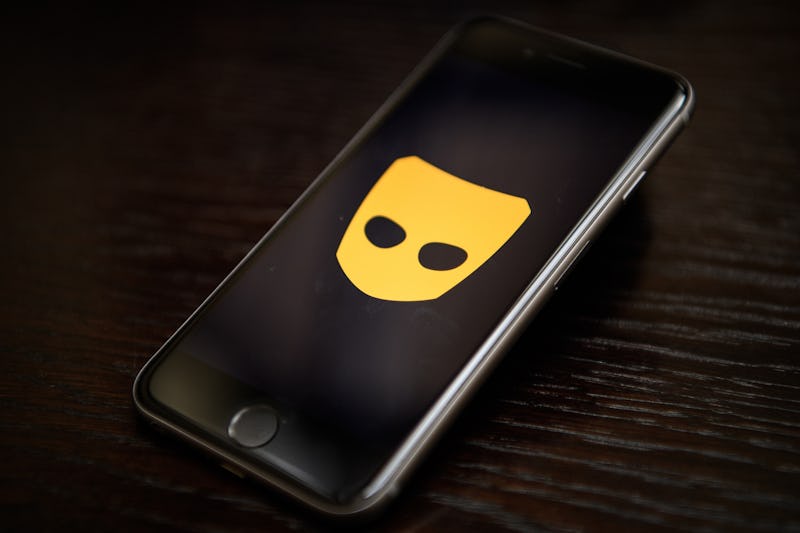 Leon Neal/Getty Images News/Getty Images
In an effort to reduce the anxiety and stigma around getting tested for HIV, Grindr is rolling out two new strategies this week encouraging its usership to get tested more frequently. First, they'll offer free advertising to testing sites, which is especially helpful for the clinics and gay community centers that offer free testing. And second, Grindr will introduce a feature that reminds users to get HIV tested, reports the New York Times. The app boasts 3.3 million users daily and since officially opening up its platform to women, trans, and nonbinary folks, its reach is broader than ever. (It's worth noting here that women, trans, and nonbinary folks have always been on Grindr, but the app formally opened up its gender options last November, making it generally more inviting and less unpleasant for those users to exist on it.)
The day after the 2016 election, Grindr announced that it would add a section where users could disclose their HIV status and PrEP use if they so chose. It was a meaningful filter for two reasons. One, HIV-positive users could weed out potential partners who may otherwise stigmatize them IRL when they disclosed, and two, it lent vital visibility to the HIV-positive queer community, which effectively combats ignorance around HIV/AIDS. Now, the app is trying to do the same for HIV testing.
The new feature, labeled "Testing Reminders" and located under the Sexual Health section in profile settings, will allow users to opt into a service that reminds them to get tested every three to six months. It will also locate their nearest testing center. The pink popup reads "It's about that time...According to your profile, you were last tested three months ago," and then it prompts users either to update their profiles or to find a testing location. The language and aesthetic of the reminder was all intentionally non-medical, Grindr's director of equality Jack Harrison-Quintana told the New York Times.
"We tried to make it feel inviting," he told the New York Times, with "a friendly, generally light color instead of a Red Cross that made people think about health."
It's an important distinction to note. Because of how poorly queer men were treated during the AIDS epidemic, the community carries around a history of collective trauma that can be anxiety-invoking, even if they don't realize it. The AIDS epidemic was a massive public health failure enabled by the state, so the emotional associations between HIV, a medical community set up to fail queer patients, and the specter of death are all too real, if subconscious for some. The anxiety stirred up by this collective trauma can be so overwhelming that people avoid getting tested altogether, preferring instead not to think about it. The hope is that by uncoupling HIV testing from a medical framework, Grindr can encourage more users to get tested.
Of course, there are other obstacles to HIV prevention, too, namely ones affecting those who can't afford to be paralyzed by stigma. Anecdotal evidence shows people being denied life, disability, and long-term care insurance for going on PrEP, or pre-exposure prophylaxis, a drug cocktail which, taken daily, gives users almost zero risk of contracting HIV. Health insurance companies usually cover the drug, but not always, and that's a problem, too. PrEP has been called "the closest thing we have to an HIV vaccine" and yet insurers routinely deny people coverage for being on it.
People who contract HIV are pilloried for having risky sex in an age of comparative enlightenment, but the systemic obstacles to prevention run deep in our society, practically and emotionally. That's why stigma-busting outreach like this from an app with over three million users is huge.