This One 'Star Wars' Tweet Says Exactly What We're All Thinking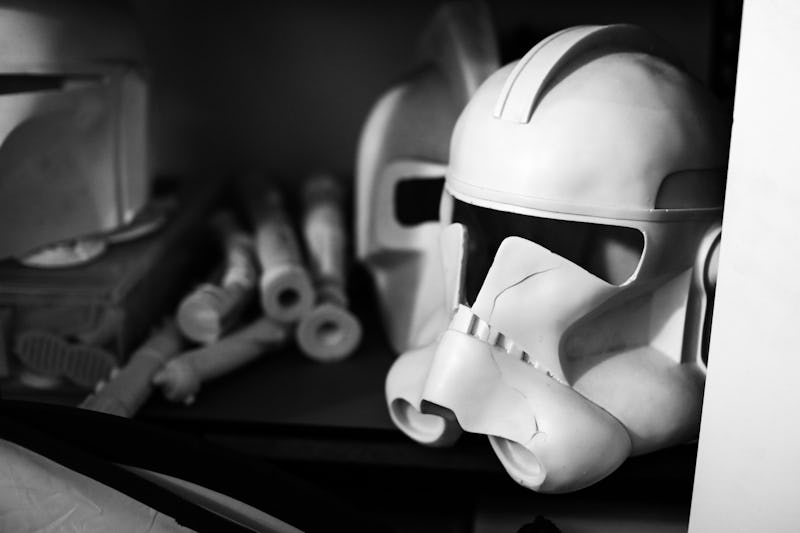 Mark Kolbe/Getty Images News/Getty Images
Big news for Star Wars fans: Episode 9 has dropped director Colin Trevorrow. This means the film no longer has someone at the helm, but this isn't the first director the franchise has hired, then dropped. Earlier this year it was announced that Phil Lord and Christopher Miller were no longer going to direct the Han Solo prequel, and Ron Howard soon jumped on to take his place. Though there's no shortage of talented directors willing to steer the ship in the Star Wars universe, it's unfortunate that so far these films have hired directors that are all white males. Clearly there are directors of all genders and races willing and able to take on the job.
A statement posted to StarWars.com reads: "Lucasfilm and Colin Trevorrow have mutually chosen to part ways on Star Wars: Episode IX. Colin has been a wonderful collaborator throughout the development process but we have all come to the conclusion that our visions for the project differ. We wish Colin the best and will be sharing more information about the film soon."
Though there isn't yet any news on who will take Trevorrow's place, Bim Adewunmi, a senior culture writer for BuzzFeed, tweeted exactly what many fans of the franchise might be thinking in the wake of his departure:
Adewunmi hit the nail on the head. Star Wars is a huge franchise, and it would be a tremendous opportunity to give to someone who doesn't identify as a white male a shot at directing. Though she tweets in jest, the writer has a point: With the fall out from both this film and the Han Solo prequel, maybe it's time to give someone else a shot. Specifically, someone who has a diverse background and a fresh perspective.
Clearly, the Ron Howards of the world are immensely talented, and there is room for their films in the cinematic landscape, but there is an even greater need for films helmed by women, who made up only four percent of directors in the top grossing films of 2016, according to the organization Women and Hollywood. Black directors made up only five percent of these films, and three percent were Asian, according to the University of Southern California Annenberg's Media, Diversity, and Social Change Initiative.
The lack of diverse directors in Hollywood is astounding, and even in 2017 there are huge leaps and bounds that need to be made in order to even the playing field for women and people of color in all aspects of show business. So why not give talented and underexposed directors a real shot with a movie that is guaranteed to make box office bank? It seems like a huge waste to award Episode 9 to another white, male director — but the industry has done it time and time again.
This could be a huge opportunity for Disney and Lucas Films to take a stand on an immensely important issue, and time will tell if they — not unlike Star Wars' own motley crew of heroes have done for decades — decide to rise to the occasion.