This Photo Of Shaq & Simone Biles Is Unbelievable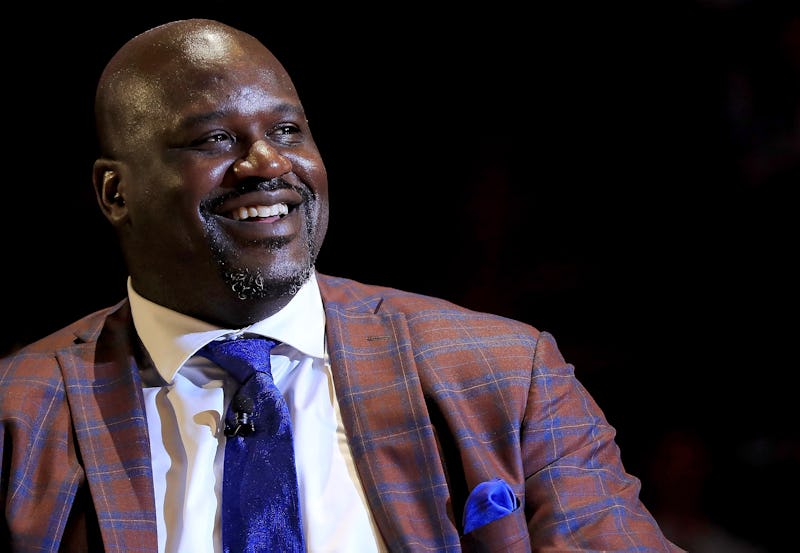 Mike Ehrmann/Getty Images Sport/Getty Images
There's something magical about seeing a photo you know is real but also just looks so photoshopped. The world was graced with one such picture during Super Bowl Sunday when Shaquille O'Neal and Simone Biles met and took a photo for the ages. Both athletes were in Houston to enjoy the Big Game and took a photo together. Thank goodness they did, because this is definitely one of those "you have to see it to believe it" moments.
Here we have Shaq, famed basketball player and sports commentator, standing at a whopping 7' 1" tall. Next to him is Biles, Olympic gymnast, who comes in at 4' 9" tall. Yes, that is an entire 2' 4" height difference between them, resulting in a photo that just doesn't seem real.
Gymnasts are often quite short, but Biles was the shortest member of the USA team at the 2016 Olympics, and Shaq is a taller-than-average basketball player — so this matchup is really just as extreme as it could be. Biles posted the funny pic to her Instagram account with the caption "Hey Shaq" and a waving emoji. I hope she also asked him how the weather was up there, because it was the perfect opportunity to crack a joke.
I'm not really sure why this meet-up happened, but I'm very glad it did — even if the photo doesn't quite look believable.