How To Keep The 'Pretty Little Liars' Story Alive Even After The Finale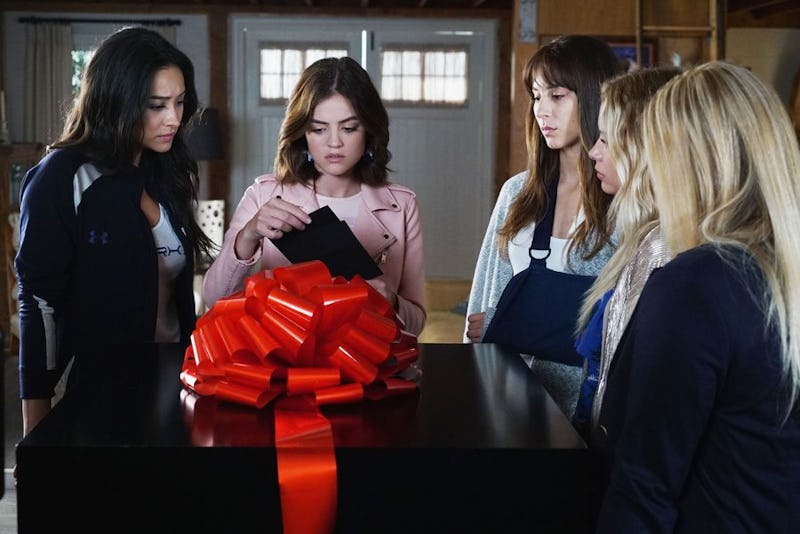 Eric McCandless/Freeform
OK, Pretty Little Liars aficionados — we all need to take a deep breath because life as we know it will dramatically change when the series finale airs in just one week on June 27. But, here's some good news to soften the blow: Episode has officially launched a Pretty Little Liars story app, so the party in Rosewood can continue even after we've bid our "official" farewell to the Liars on the beloved Freeform series. As of June 20, Pretty Little Liars: To Die For is now available on the App Store for iPhone, iPad, iPod Touch, and on Google Play for Android devices.
Episode, a platform for interactive mobile stories, will ensure that the series finale of Pretty Little Liars doesn't mean #EndGame for the show's fans. Rather, it'll only be the beginning of a new, exciting storyline that will keep us on our toes — just like Pretty Little Liars has for the past seven years. Regardless of how much you know about the TV show, To Die For will keep things interesting by changing up plot devices in major ways. (As in, A may very well have a very different identity than the one revealed in Pretty Little Liars' series finale.)
This isn't the first time Episode has allowed fans to engage interactively with their favorite entertainment figures and titles — previous hits on the platform include Demi Lovato: Path to Fame and Mean Girls: Senior Year. So, it's no surprise that the folks at Episode are experts at creating avatars of characters we know and love.
To play the game, download Episode on your mobile device and do a quick search for Pretty Little Liars: To Die For.
It looks like we're not saying goodbye to Rosewood for good after all.