This License Plate Would Support Women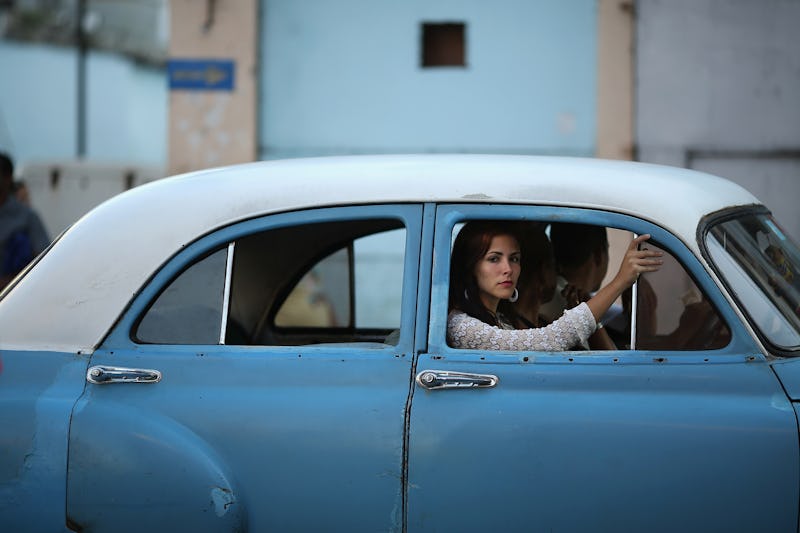 Chip Somodevilla/Getty Images News/Getty Images
A California state senator has proposed a new law to supplement the potential loss of federal funding for reproductive health care that takes a radical approach to government funding: start small. The bill would use revenue from specialized pro-choice California license plates to fund institutions like Planned Parenthood, and while it might only raise a few hundred thousand dollars a year, its potential for consistent and uncontroversial benefit over time shouldn't be overlooked.
State Sen. Hannah-Beth Jackson introduced the bill at the end of last month, along with two cosponsoring senators. If the bill is heard before the legislature and voted into law, the California Department of Motor Vehicles will design special new license plates with the theme "California Trusts Women" and issue them to citizens who pay the introductory $50 fee. The funds will go to supplement the Family Planning, Access, Care and Treatment program, which currently receives about 90 percent of its funding from the federal government according to Jackson.
"The Trump Administration and Republican Congress are threatening to cut off critical federal funding to reproductive health care services, and we will not stand idly by and let this happen," Jackson said in a press release about the new bill. "This license plate represents one way that we can demonstrate that we will stay true to our values and the right of every woman to safe, affordable and quality reproductive health care."
The license plates will be made once 7,500 Californians order them, and the yearly renewal fee per license plate will be $40. If just the minimum amount of people order them, the initiative will raise $375,000 in the first year and $300,000 in each successive year. Although that doesn't seem like much, and it's really a drop in the bucket compared to Planned Parenthood's operating budget in California, a little can go a long way toward helping women access reproductive care. Facing the prospect of a total loss of funds, this small bill is something, and therefore still better than nothing.
In the current political climate, it often feels like the entire fate of the United States is at stake. Americans generally focus on national issues and news, which can leave initiatives like Jackson's without a platform in their community. The idea of sweeping reform and legislation at the federal level is appealing because people want to see their values represented in government as fully and quickly as possible, but it's just too unrealistic in the hyper-polarized world of politics right now.
Small-scale projects like the license plate bill are concrete steps that can ease pressure from federal legislators, and since the bill is contingent on constituent demand, it can't really be politicized. Over time, this bill and others like it could build up to create the autonomous, nonpartisan funding that reproductive health resources deserve.