Storybook Cosmetics Liquid Lippies Are On The Way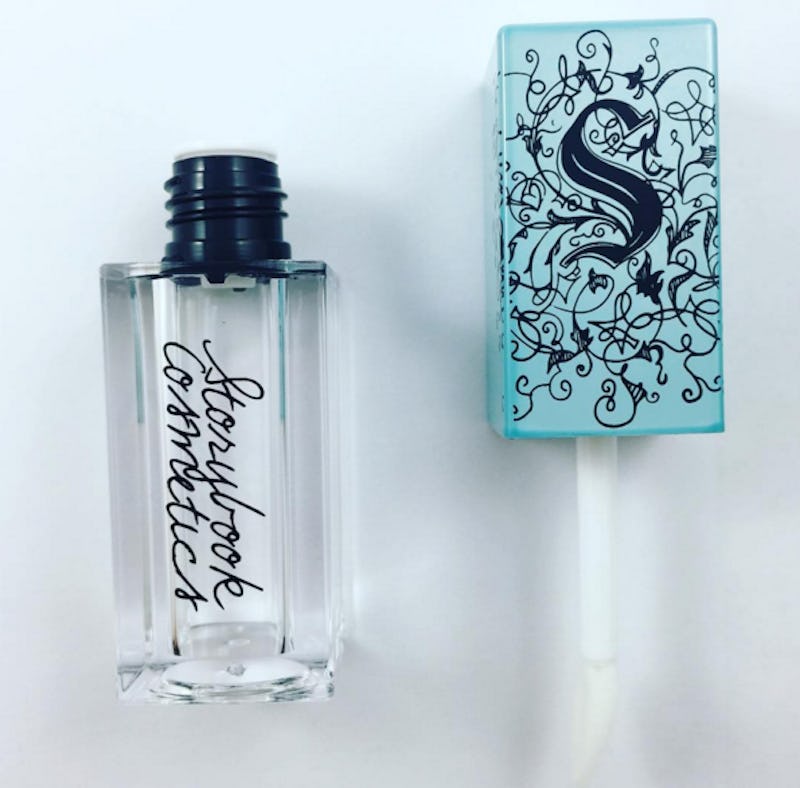 storybookcosmetics/Instagram
Makeup addicts and bookworms alike can get behind everything Storybook Cosmetics is about. They've released incredible products to make both the beauty junkie and the nerd in you delight, and they've got plenty more where that came from headed your way in 2017. The first Storybook Cosmetics Liquid Lipstick shade is here, and it couldn't be more stunning.
The brand has eye shadow palettes, even more beautiful brush sets and of course, liquid lippies planned to launch sometime this year, Hello Giggles reports. After a bit of teasing, the brand is giving us a glimpse at their first-ever liquid lipstick collection. The range will be named after genres, so expect to see "Romance," "Fantasy" and "Horror" the "Adventure" hue.
OK, so let's get to the good stuff and talk about the shade already! It's this gilded gold that's sure to get you noticed. It's definitely an adventurous lip color, as its name might suggest. Besides the packaging for the lippies, this is the only hint the brand's given about the actual colors of the products. But, if the rest are anywhere near as good as this one, I can't wait to be astonished by their beauty. I mean, can you imagine what "Romance" or "Fantasy" will look like? I'm excited just thinking about it!
I could stare at it all day.
Everything from the formula to the packaging is on-point.
These are going to be just as nice to use as they are to display.
The next lip items should be revealed soon, and I honestly can't wait!
How could colors based on these genres not be amazing, you know?
This cosmetics company never disappoints with a product launch, and these lipsticks are bound to be no different! By the looks of it, you're going to love everything they have planned for 2017.
Stay tuned for more information on the official launch and the shade reveals because you're sure to love everything this range has to offer.