This Study Shows Why America's Ignorance About Mental Health Is Hurting Us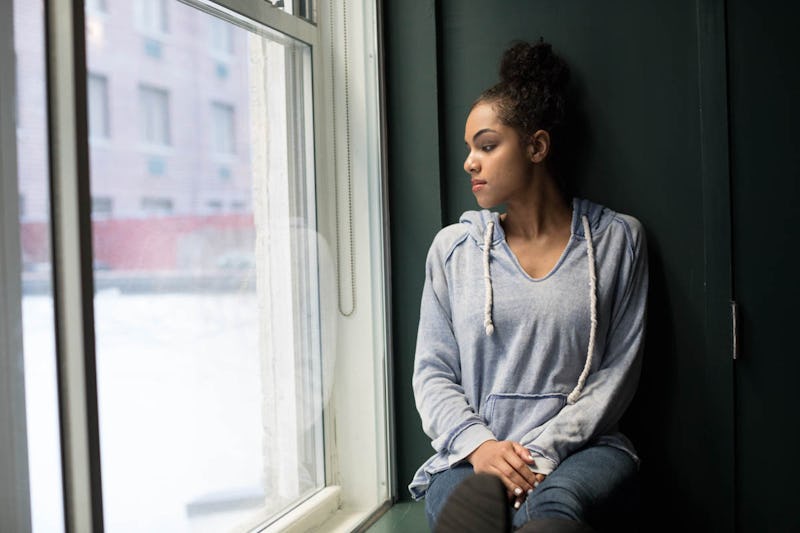 Ashley Batz/ Bustle
In certain sectors of society, saying "most Americans don't understand mental health" might be be met with howls of protest. For instance, if you're a millennial, that statement might be genuinely untrue for you. You're part of a generation which has, by and large, become increasingly comfortable with discussing mental health and seeing it depicted realistically around you; a 2015 report by the Anxiety and Depression Association of American found that 60 percent of college-aged Americans viewed seeking professional mental health treatment as a sign of strength, not weakness — a marked break with the stigma found in past generations.
But mental health literacy in most segments of the population — and even among many young people themselves — simply isn't that common. Though the National Alliance on Mental Illness notes that 18.5 percent of U.S. adults experience mental illness in a given year, a 2013 poll by the Henry J. Kaiser Family Foundation found that 47 percent of respondents would be uncomfortable living next door to someone who had a serious mental illness, and 41 percent would be uncomfortable working with someone who had a serious mental illness; similarly, a 2016 Harris poll found that 53 percent of respondents didn't know that people with anxiety disorders are at risk for self-harm. Sifting through all these facts, some questions are clear: why don't people know enough, and why does it matter so much?
It's Mental Health Awareness Month, so it's prime time to look at our own levels of knowledge about mental health disorders and see what's lacking. In a perfect world, we'd all be able to reel off all the diagnostic criteria for bipolar II disorder or automatically be able to compare different treatment options for generalized anxiety disorder; but, alas, our world is far from perfect. But while perfection may be a long way off, we can take steps to become more knowledgeable — which is important, because mental health illiteracy can have far more serious consequences than just looking uninformed after you accidentally make some uneducated remarks. Community attitudes about mental health can encourage or discourage people from seeking treatment — and that can impact the course of someone's life.
Bustle talked to Michigan State University's Dr. Courtney Cuthbertson, one of the scientists behind a new mental health survey that's provoking old questions anew, to find out how little Americans know about mental health — and why that matters.