This Texas Doctor Was Found Guilty Of Raping A Sedated Patient — But Won't Do Any Time​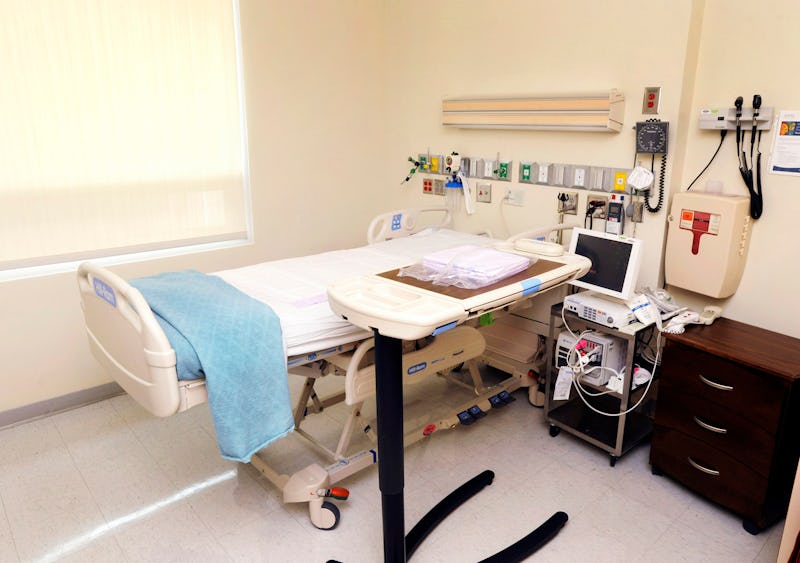 Handout/Getty Images News/Getty Images
Although he lost his medical license and his job, a Texas doctor who raped a patient won't face jail time. A jury sentenced Dr. Shafeeq Sheikh to 10 years of probation and a $10,000 fine Friday after convicting him of raping an incapacitated patient at Ben Taub Hospital in Houston in 2013. As a result of his conviction 46-year-old Sheikh will also have to register as a sex offender.
A female patient being treated for an acute asthma attack at Ben Taub Hospital in November 2013 reported being raped in her hospital room while under heavy sedation and tethered to machines, according to a local ABC News affiliate. The then-27-year-old woman told hospital staff and police that an unknown physician had entered her room and touched her breasts inappropriately during a chest exam. That same physician later returned to her bedside and sexually assaulted her on two other occasions during the night.
Her repeated attempts to call for help using the nurse call button went unanswered as the button was disconnected, ABC News reported.
But investigators were unable to immediately identify the patient's rapist. In fact, it wasn't until 2015 that investigators identified Sheikh, who'd been fired from Ben Taub the year before, using DNA from the patient's rape kit. Footage from the hospital's security cameras also showed Sheikh entering the floor where the patient was staying at least 12 times during the night of the alleged incident, the Houston Chronicle reported.
At trial, Sheikh didn't deny having had sexual contact with the woman while working a night shift. However, he claimed the unprotected sex act he'd engaged in with her was consensual. According to the Houston Chronicle, he told the jury that although she wasn't one of his patients he'd entered her room after noticing her breast implants. Sheikh claimed the patient placed his hand on her breasts herself and later, during another visit to her room, touched his genitals and indicated with her body language that she wanted to have sex. He claimed he knew she "wanted more" because she had shifted her buttocks to the edge of the hospital gurney.
The Houston Chronicle also reported that Sheikh's defense attorney had argued at trial that the patient had no one to blame but herself, alleging that she'd seduced his client in an attempt to make her husband jealous and then "cash in." The defense attorney also shared purportedly "sexy" photos from the woman's Instagram account to the jury in an attempt to frame her as a seductress, BuzzFeed News reported. As part of his defense, Sheikh claimed he knew the act was a violation of his Hippocratic oath but that he'd given in to "impulse."
At the time of his arrest in 2015, Sheikh was working at Houston Methodist Hospital. A spokesperson for that hospital told the Houston Chronicle that Sheikh was "immediately suspended and then terminated" after they learned of the allegations against him. His medical license was also revoked in 2015 by the Texas Medical Board after they determined he posed "a continuing threat to public welfare."
While convictions of second-degree sexual assault like rape can be punishable by anywhere between two and 20 years in prison under Texas state law, according to BuzzFeed, the judge presiding over Sheikh's case is legally required to follow the jury's sentencing recommendation of 10 years probation.