This Is What The Internet Looked Like In 1996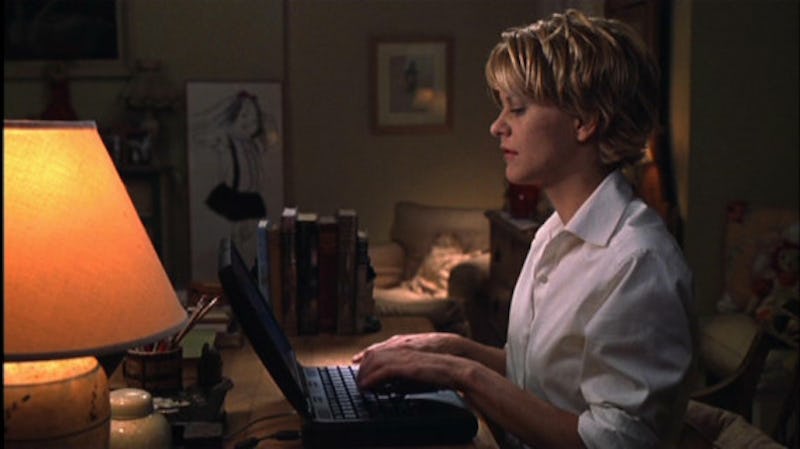 Courtesy of Warner Bros.
Remember when you actually knew that URLs were "Universal Resources Locators" and dragging and dropping an image on your computer was a trial of dexterity? The benevolent YouTube gods have bestowed on us a 1996 VHS tape explaining the wonders of the World Wide Web, and it is chock full of things you forgot about the internet in the '90s. The instructional video, which was quietly transferred to YouTube in 2011 and recently uncovered by the Laughing Squid, is guaranteed to be one of the most nostalgia-tastic things you will ever seen, and is definitely worth a watch.
With the video, you can now relive the internet as it was in 1996 and have some of your most pressing questions from the mid-'90s answered — questions like, "How do I send an email?" and "What is a webpage?" What's more, these answers will be explained to you by a host dressed as an archeologist. Why is he dressed as an archeologist? I do not know. We might never know, although I suppose we could always Google it, because it is no longer 1996.
Two decades ago, the internet was a mysterious thing. Though online banking and shopping were starting to become popular, only 23 percent of adults went online — a percentage which would double by 1998 and subsequently skyrocket from there. But while there is plenty of PC nostalgia to go around, don't expect any deep insights from this hour-long tutorial as far as the workings of the internet are concerned. "I'm guessing the average 1st grader knows more about using a PC and the internet than this professional instructional video is teaching," the uploader wrote in the video description — which is probably accurate.
You can check out the entire web seminar here:
It's hard to believe that once upon a time we needed a VHS to explain how to use the internet, but that's just another thing we forgot about the internet in the '90s. Here are a few more: