Revisit Jackie Evancho's Epic 'AGT' Audition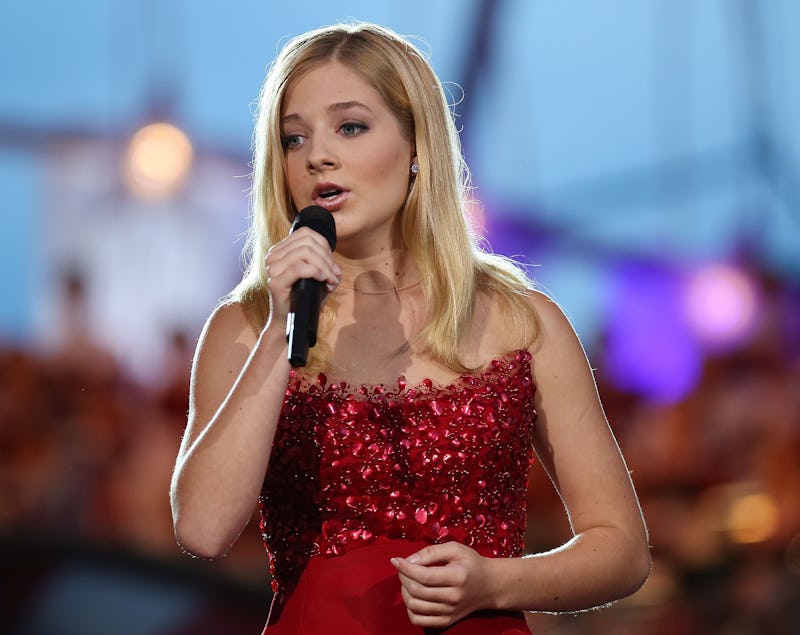 Paul Morigi/Getty Images Entertainment/Getty Images
Stars like Beyoncé and Aretha Franklin may have performed when Barack Obama first took office back in 2009, but President-Elect Donald Trump has had a bit more difficulty securing A-Listers for his own inauguration day on Jan. 20. As his induction day nears, you may want to acquaint yourself with his entertainment lineup, starting with this video of Jackie Evancho on America's Got Talent.
After a controversial search, Trump finally landed with the Rockettes, the Mormon Tabernacle Choir, and the Missouri University State Chorale, plus singing wunderkind Jackie Evancho for his inauguration. Budding singer Evancho rose to fame during her 2010 appearance on AGT, when she was only 10 years old. The judges were wowed by her beyond-her-years soprano, and she continued to impress with operatic takes on songs like Schubert's "Ave Maria." She ultimately ended in the runner-up position, finishing second to singer Michael Grimm.
After the show, she went on the America's Got Talent: Live Tour and signed a record deal with SYCO music and Columbia Records. She's since fallen back from the pop culture spotlight, but has found success as a classical crossover artist. Over the last six years, she's released five studio albums, appeared in Robert Redford's The Company You Keep, and modeled for Guess Kids.
The inauguration will mark Evancho's second presidential performance, following her 2010 White House appearance at Obama's National Christmas Tree Lighting celebration. The next year, she met Trump during an event at his Mar-a-Lago estate in Palm Beach, Florida.
Following last month's announcement that she'd sing the national anthem, Trump sparked controversy on Twitter. He claimed the news had boosted Evancho's album sales, which has since been largely disputed. Though she did indeed see a spike in sales, Billboard attributes the rise to the fact that her latest record was a Christmas album and likely saw a boost because it was around the holiday season. After Evancho announced her inauguration performance, Someday at Christmas sold 11,000 copies in the week ending Dec. 22 — a 94 percent increase from the previous week. The following week, the album sales dropped to 8,000.
Whatever the case may be, Evancho is a talented singer, and hasn't publicized her political affiliations. Her AGT audition video shows her as a young girl simply hoping to chase her musical dreams, and we should let her do so in whatever way she deems best.