The Week's Best Beauty Sales Include $13 Kat Von D Lipsticks & $3 NYX Blushes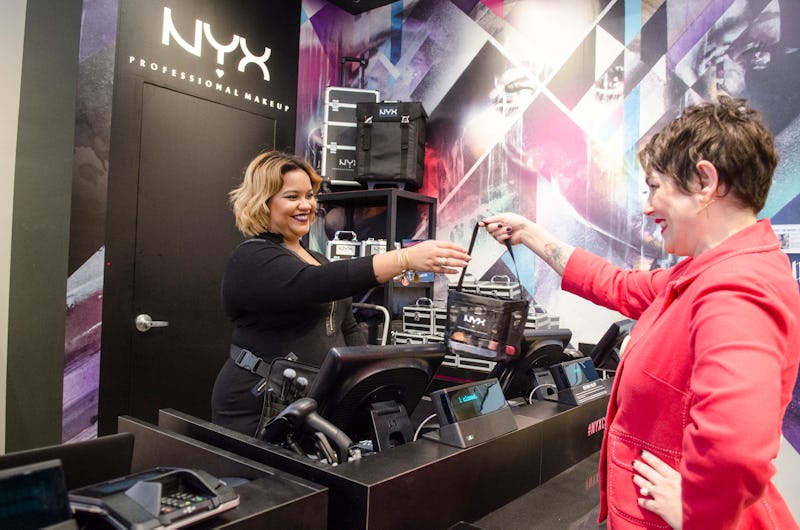 Kris Connor/Getty Images Entertainment/Getty Images
Do you have some cash burning a hole in your pocket, your wallet, or your handbag that you wanna spend on... makeup? Great. This week's beauty sales are here to assist with that ever-important task.
As we inch towards the holiday season, there is no time like RIGHT NOW to throw some of your expendable income at these sales and to pamper yourself.
For the next week, IT Cosmetics is having its epic, semi-annual Friends & Family Sale. Any order over $30 is eligible for a 25 percent discount, which is pretty amazing since IT is a prestige brand with commensurate pricing. The more you spend, the more you save. Since IT is known for its multi-tasking face products, its luxurious lotions, and its essential makeup brushes, you can really indulge in an end-of-year haul that will refresh your product stash and tools for 2019.
Some other sales to pay attention to include the massive Kat Von D "farewell" sale. The brand isn't going anywhere but several of its Everlasting Liquid and Studded Kiss Lipstick shades are going bye-bye. Lots of "Beloved" hues are being discontinued. While that may cause a ringing of hands and a gnashing of teeth for those who love the brand's bulletproof formula, the good news is that the lippies are just $13.
Here's how to blow your savings by saving this week.
1. Kat Von D Kiss These Shades Farewell Sale
2. IT Cosmetics Friends & Family Sale
3. Stila Eyes Are The Window Shadow Palette
4. I Dew Care Kitten Dynasty Masks
5. Eyeko EyeDo Liquid Liner
6. NYX Cosmetics Stick Blush
7. Dr. Jart Dermaclear Micro Gel Cleanser
8. Urban Decay Naked Weightless Complete Coverage Concealer
Happy shopping, beautyistas.