Tim & Faith Showed Off A New Song At The ACMAs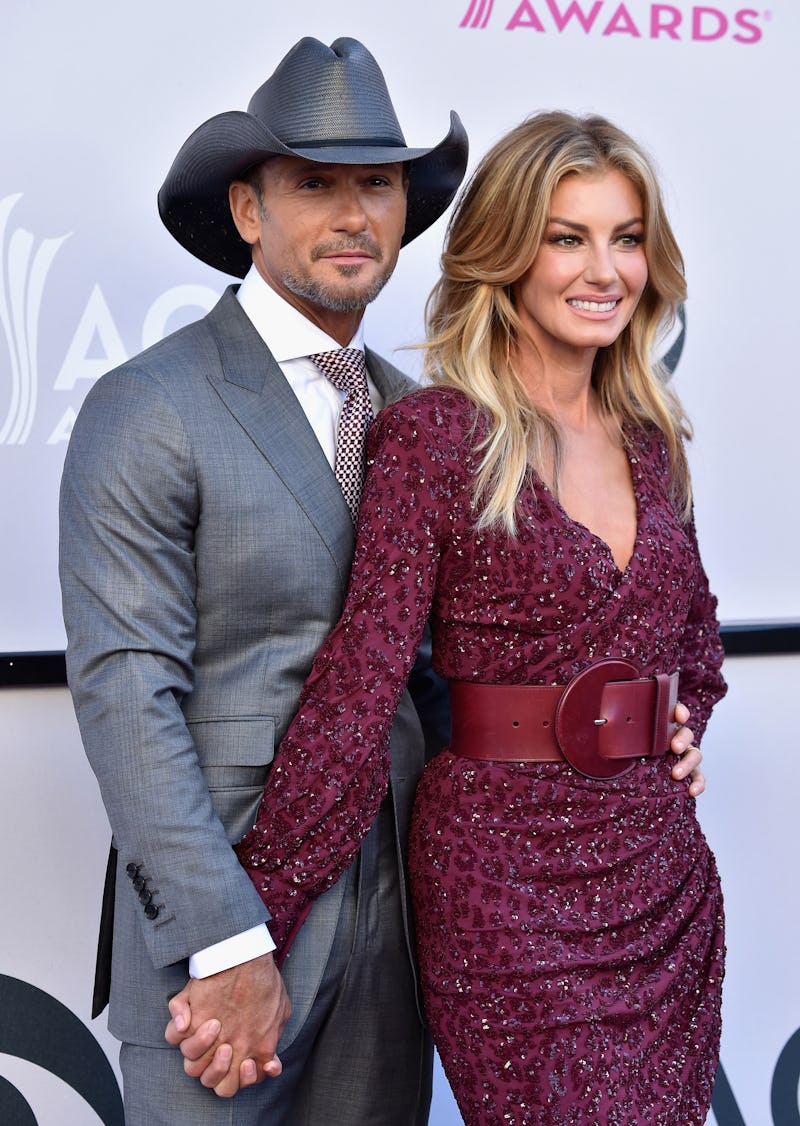 Frazer Harrison/Getty Images Entertainment/Getty Images
I know that Tim McGraw and Faith Hill have been married for two decades, but why have they held out so long on giving us country music fans what we've wanted all along? That is, a dedicated duets album. I'm not mad, you guys, I'm just disappointed that I had to wait so long for this. But Faith Hill and Tim McGraw's Academy Of Country Music Awards performance showed that they are still the best and hottest couple in country music.
They're also among the longest lasting. Whatever they're doing with their marriage, it sure seems like it's working. Three daughters and all those years later, Faith Hill and Tim McGraw really turned up the heat during their "Speak To A Girl" performance at the ACMAs. It's not a burner of a song, but these two just have chemistry (which, duh, since they're married). They're also very comfortable with each other, and that totally came through in the performance, too. Maybe "Speak To A Girl," which is, well, about how to speak to a woman, is like a guideline to have a marriage that seems as great as theirs is. It's just an outline on how to live happily and musically ever after.
What I love about these two is that they both have had amazing solo careers — singing for Faith, singing and acting for Tim — but they still find the time to be together. I guess when you have crazy schedules, the easiest way to make time for each other is to do a project together! In any case, Faith Hill and Tim McGraw are total #relationshipgoals for country music and beyond, and the ACMAs showed that again.