Tom Cruise's Mom Has Passed Away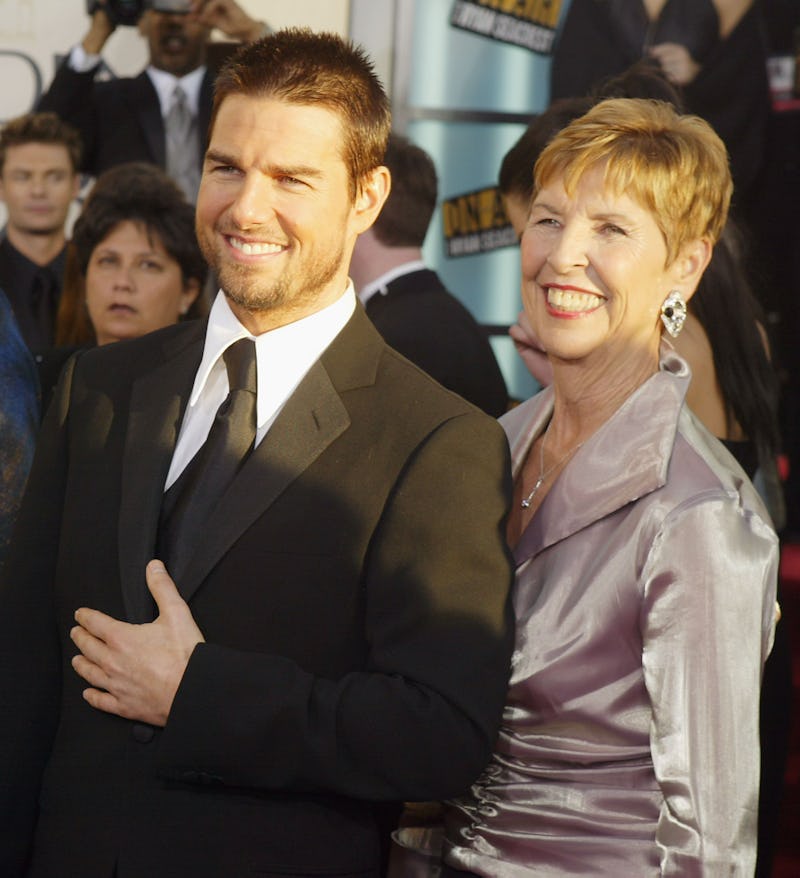 Carlo Allegri/Getty Images Entertainment/Getty Images
Here is some sad news. People reported Monday Tom Cruise's mom died in her sleep at the age of 80 sometime last week. Cruise's rep confirmed the report to Bustle, saying simply, "It is true." Per People, South had a memorial service at her local Church of Scientology over the weekend of Feb. 11, which Cruise and his three sisters, Lee Ann DeVette, Cass Mapother, and Marian Henry all attended.
You should recognize his mom, because more than once South walked red carpet events with her son, and he even credited his mom for inspiring him to become an actor. Actually, based on a June 1986 interview with Rolling Stone, South opened up about how she always wanted to be an actor and even dabbled in theater when she was younger. "I was always interested in theater, but I never did anything with it," she said at the time. "When I was growing up, if you went to Hollywood, that was really risqué. I would have lost my religion, my morals, all those things that young girls thought of back then."
Eventually, Cruise even asked South, and her husband (Cruise's stepfather), if they'd support him pursuing an acting career. They did. As South told Rolling Stone, "And we both wholeheartedly agreed, because we both felt it was a God-given talent, and he should explore it because he was so enthused about it." She added, "So to make a long story short, we gave him our blessing — and the rest is history."
Well it certainly sounds like she played a big part in her son's career and impacted him greatly. That probably makes Cruise's loss of his mother all the more profound.