Tom Hiddleston Really Won't Be In 'Sherlock', Guys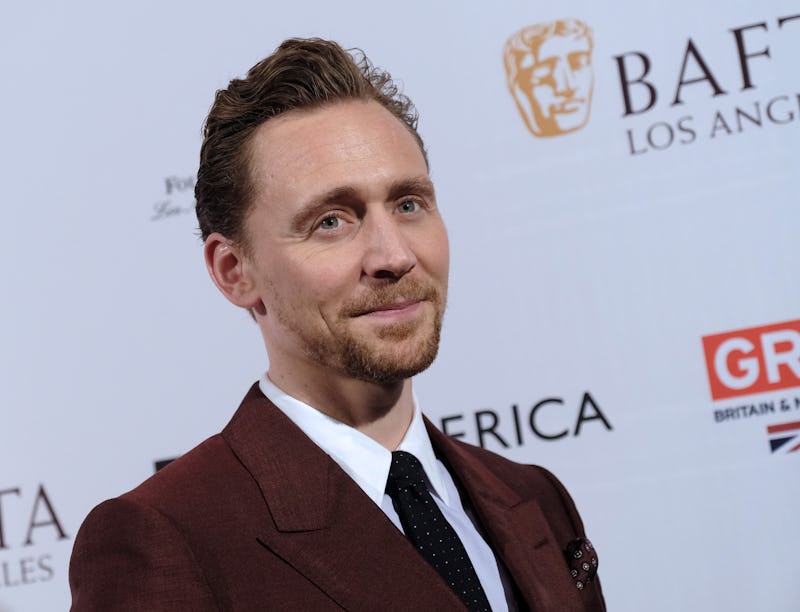 CHRIS DELMAS/AFP/Getty Images
Fans have long campaigned for Tom Hiddleston to appear in Sherlock, the buzzy crime show that stars fellow British heartthrob Benedict Cumberbatch. Viewers have speculated that he could pop up as the alleged third Holmes brother, Sherrinford, in the series' ongoing fourth season. But both camps have repeatedly squashed any collaboration rumors, and Hiddleston shut down his Sherlock cameo once and for all during an interview with MTV News at Sunday's Golden Globes ceremony. "Why does that keep coming up? No. Sorry. Sorry," he told reporter Josh Horowitz.
He did, however, dish on a project they will be acting in together — the third installment in Marvel's Thor franchise, Thor: Ragnorak. Hiddleston famously played Thor's adoptive brother and nemesis, Loki, in the first two films, but Cumberbatch was confirmed for the movie only recently. He'll reprise his role as Stephen Strange, following his leading turn in Doctor Strange last fall.
"Dr. Strange has very intensely cerebral, mind-bending powers. At the end of Thor: The Dark World, Loki's on the throne, [but] what happened to Odin? Maybe Dr. Strange has to help out with that particular conundrum," Hiddleston teased of what his narrative with Cumberbatch might entail.
As a refresher, Odin, portrayed by Anthony Hopkins, is the ruler of Asgard and father of Thor and Loki. In 2013's Dark World, Loki seemingly dies from a fatal wound during battle, and Thor returns to Asgard to tell Odin of his brother's sacrifice. But the Odin he speaks to is actually Loki, who is alive and impersonating their father. Thor declines to take over the throne, inadvertently leaving Loki in charge. Where the real Odin is remains unclear, and that's where Ragnorak will pick up, according to Hiddleston.
Though it may not be the collaboration fans were gunning for, they will indeed get to see Hiddleston and Cumberbatch unite on screen. The pair starred opposite each other in a 2014 stage production of Coriolanus and have remained close friends, so their chemistry should be seamless, but it'll be a few months before you can catch it in action. Thor: Ragnarok isn't set for release until November. In the meantime, Sherlock airs Sundays on PBS, and Hiddleston will appear in Kong: Skull Island this March.