Too Faced's New Makeup Bags Are Cute With A Conscience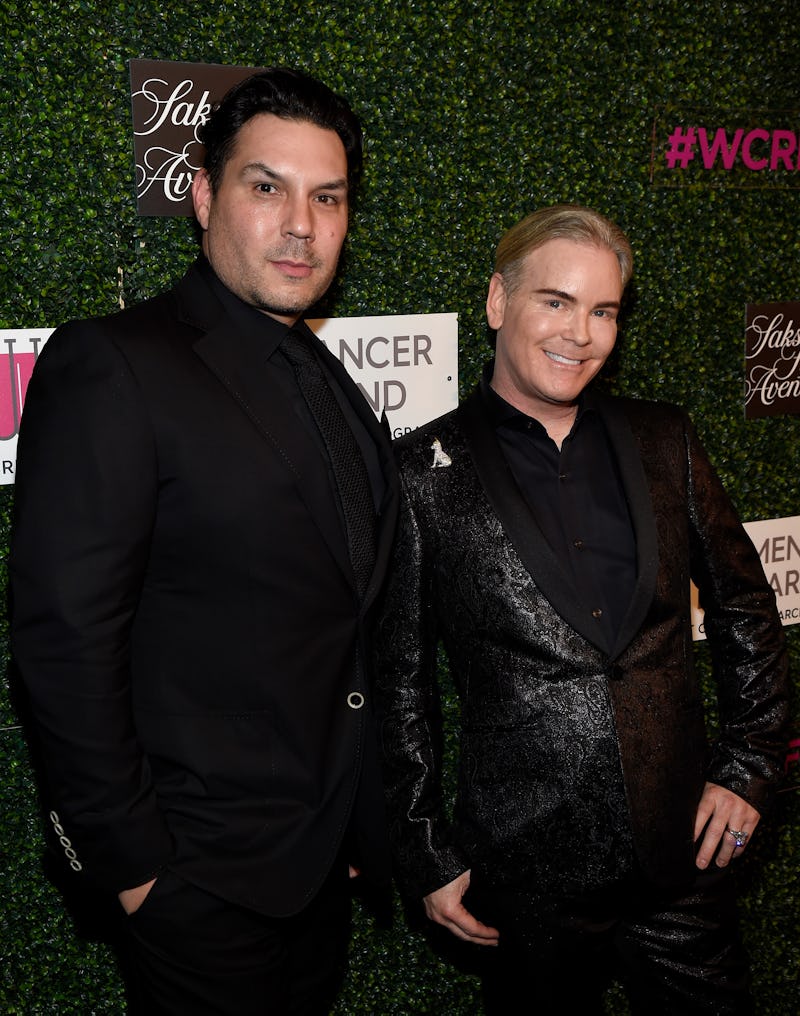 Matt Winkelmeyer/Getty Images Entertainment/Getty Images
A cuteness overload is in our futures. As part of another of his famous "sneaky peeks," Too Faced co-founder and creative guru Jerrod Blandino shared an advance look of another Too Faced item on the immediate horizon. It's not a color product. It's actually makeup bags. Too Faced cruelty-free makeup bags are coming soon and they are too cute. The exclusive, rabbit-inspired pouches will be sold via the Too Faced site, according to the caption of the post.
Pink Cool Not Cruel Bunny Makeup Bags, $26, Too Faced
Blandino showed off three bags in an Insta video on his personal feed and these sacks are crazy adorbs. They also are proud to be cruelty-free, as they pay homage to the cruelty-free Beauty Without Bunnies logos affixed to products that do not test on animals.
One pouch is gold with pink ears. Another is pink with glittery and golden ears, and the third is a mint green version. The latter is stamped with "Be Cool, Not Cruel" and boasts a fluffy white tail; it appears to be the back of the bag.
So these makeup bags certainly allow the carrier to be fab, fashionable, and proud of the fact that they support brands and products with animal sensitivities.
Blandino did not share the exact date that the makeup bags will drop nor did he share the price. Bustle reached out to Too Faced reps for further details on these extra sweet carrying cases.
Pink Cool Not Cruel Bunny Makeup Bags, $26, Too Faced
Yes, they are very Easter-like in their design, color, and aesthetic. But they are also totable during any season. Bunnies know no bounds. Cruelty-free is classic and isn't confined to any season.
Notice the heart-shaped nose. It's all about the details.
The glitter trend is so hot in 2017 — on faces, on makeup bags, and on faces on makeup bags.
The back side of the bag has a fluffy white tail and proudly touts the "Be Cool, Not Cruel" status. These bags are cute, chic, and have a conscience.