'Transparent' Actress Trace Lysette Claims Jeffrey Tambor Sexually Harassed Her, Too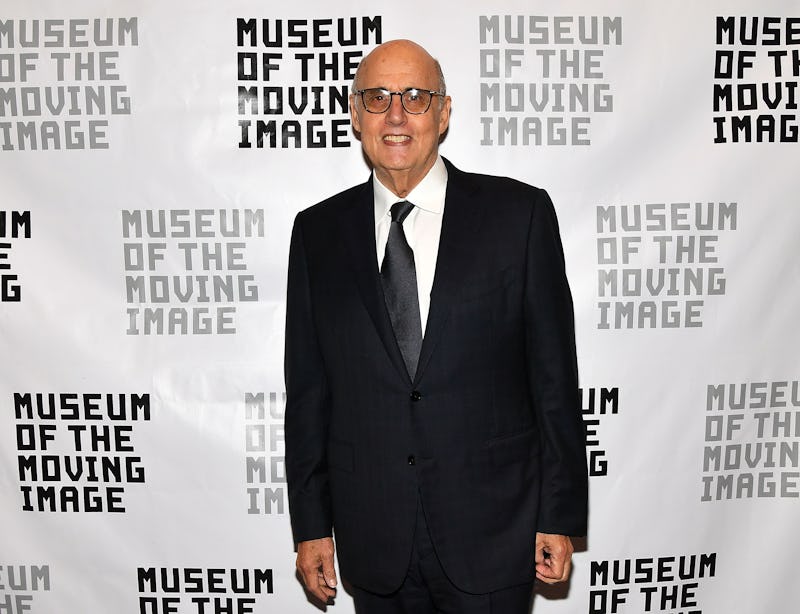 Slaven Vlasic/Getty Images Entertainment/Getty Images
In a tweeted confessional published late Thursday night, Transparent actress Trace Lysette claimed Jeffrey Tambor sexually harassed her. This is the second sexual harassment allegation against Tambor, the show's lead star who's already under investigation by Amazon for the first misconduct claims. Tambor has denied any wrongdoing. He said that the first allegation "appalled and distressed" him.
UPDATE: In response to Lysette's claims, Tambor released the following statement to Us Weekly:
For the past four years, I've had the huge privilege — and huge responsibility – of playing Maura Pfefferman, a transgender woman, in a show that I know has had an enormous, positive impact on a community that has been too long dismissed and misunderstood. Now I find myself accused of behavior that any civilized person would condemn unreservedly. I know I haven't always been the easiest person to work with. I can be volatile and ill-tempered, and too often I express my opinions harshly and without tact. But I have never been a predator – ever.
I am deeply sorry if any action of mine was ever misinterpreted by anyone as being sexually aggressive or if I ever offended or hurt anyone. But the fact is, for all my flaws, I am not a predator and the idea that someone might see me in that way is more distressing than I can express.
EARLIER: Transparent chronicles the journey of Tambor's character, Maura Pfefferman, a father transitioning into womanhood. Playing the Mr. Miyagi to this inexperienced grasshopper is Lysette's character Shea, a yoga teacher and fellow transgender woman. As Maura attempts a go at the popular queer catchphrase "Yas queen," Shea is there at the breakfast table to tell him how it's done.
The sweet moment is now undercut by allegations that Tambor made nonconsensual physical advances on Lysette the day of the scene's filming. Lysette claims that when she appeared on set in her pajamas, a lingerie top and matching short shorts, Tambor allegedly made a sexually aggressive comment to her. Alexandra Billings, the third actress in the scene, was present for the remark, but they both reportely laughed it off as "a bad joke," Lysette claims. Later in between takes, while Lysette was standing in a corner against the wall, Tambor allegedly approached her and began thrusting his penis against her. Lysette supposedly pushed him off and continued with filming, she said.
"Compartmentalizing has always been part of my survival tool kit, long before I came to Hollywood," Lysette's tweet reads. "It's shitty to admit out loud — and I don't say it to justify what I went through — but given the journey and circumstances of my life, I was used to being treated as a sexual object by men — this one just happened to be famous."
Tambor, 73, has won two Emmy awards for his role on the critically acclaimed Transparent. Lysette is the second transgender person and second person connected to Transparent to open up with sexual harassment claims against Tambor. Earlier in November the first woman, Tambor's former assistant Van Barnes, claimed in a private Facebook post that an unnamed former boss — heavily implied to be Tambor — allegedly repeatedly propositioned her, groped her, and threatened to sue her if she went public with his behavior.
"I am aware that a former disgruntled assistant of mine has made a private post implying that I had acted in an improper manner toward her," Tambor told Deadline. "I adamantly and vehemently reject and deny any and all implication and allegation that I have ever engaged in any improper behavior toward this person or any other person I have ever worked with. I am appalled and distressed by this baseless allegation."
Amazon began an early investigation on Tambor shortly after the allegation broke. The probe is in the early stages and Amazon would offer no more information about the case, Craig Berman, a spokesperson for Amazon Entertainment, told The Hollywood Reporter. This is Amazon Studio's second brush with high profile sexual harassment after Isa Hackett Dick, executive producer of Man in the High Castle, accused Amazon Studios chief Roy Price of making lewd sexual comments at her. Price resigned in October.
Following the two allegations, Amazon is reportedly looking into reworking the Transparent without Tambor. "I hear the writers have contemplated a possible a fifth season without the show's title and celebrated character," wrote Deadline reporter Nellie Andreeva. TV show writers and producers are struggling with the same dilemma elsewhere: Netflix will make the upcoming sixth season of House of Cards the last season following numerous sexual assault allegations against the show's star Kevin Spacey. With Netflix cutting ties with Spacey, how the show will proceed without its lead character is still in question.