'PLL's Troian Bellisario Is Officially A Mom, Announcing Her Baby's Arrival On Instagram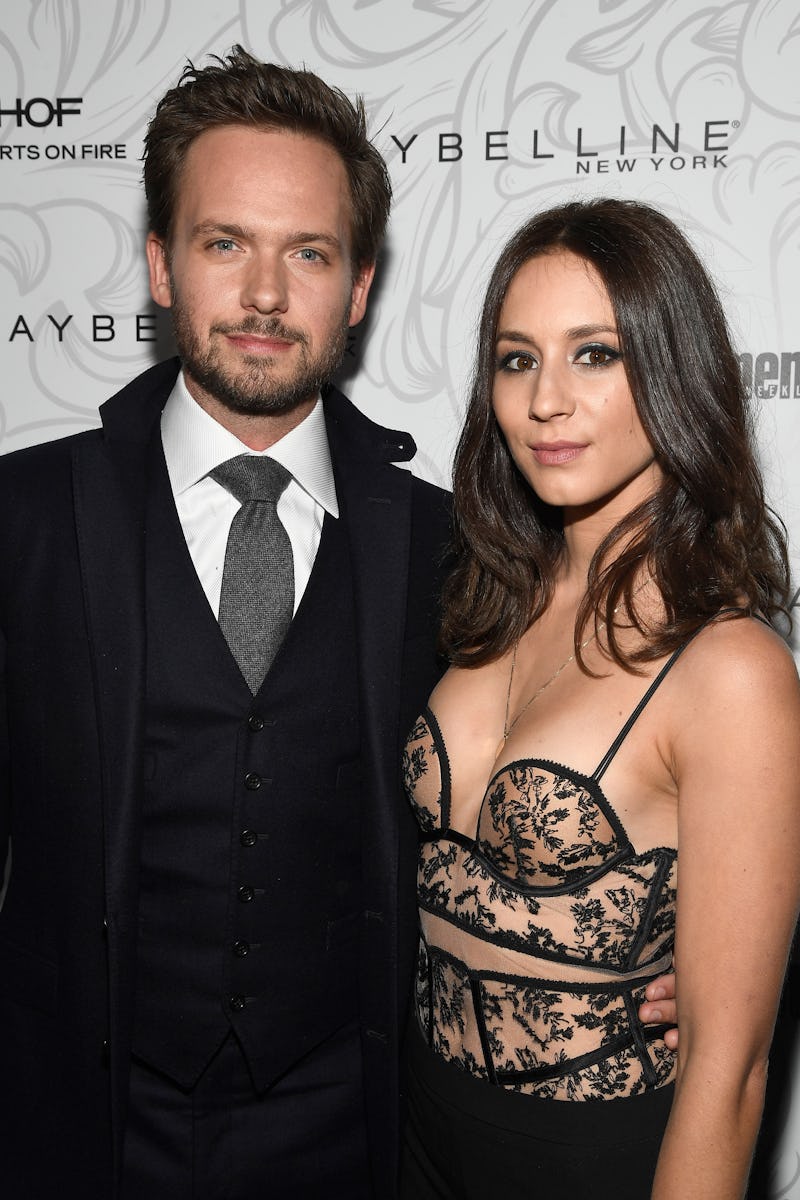 Frazer Harrison/Getty Images Entertainment/Getty Images
There's a new baby in Hollywood: Troian Bellisario welcomed a baby girl with Patrick Adams, as the Pretty Little Liars star announced on Instagram on Monday, Oct. 8. In a heartfelt post, she expressed gratitude for the newborn, as well as appreciation for people respecting their privacy.
Bellisario wrote:
"I cannot express how grateful I am. To the people who have protected us and kept our growing family safe and respected our privacy. To our tribe for expanding with grace and exponential amounts of love. To my @halfadams for being so supportive during every moment of my pregnancy and her birth. And to whatever incredible force of fate that brought this baby girl into our lives. I couldn't be more proud to be her mother. To bring a new girl into this world and to do my best to raise her to be kind, strong and whatever the heck she wants to be."
Adams also shared the same photo on his page. The Suits alum wrote:
"The world just got 8lbs heavier. Thank you to everyone who fought for and protected our privacy during this incredible and beautiful time in our lives. Everyone is happy and healthy and loving every moment of this. I could not be more excited to bring a baby girl into this world at this moment. We will raise her to be powerful, to always speak her mind and heart and to live without fear. It's a brand new day and a brave new world and they are both beautiful."
The creator of Pretty Little Liars, I. Marlene King, offered up her congratulations to the new parents on Twitter. She wrote, "Life is good. Congratulations Patrick and Troian. Welcome to the world baby girl."
Back in August, E! News reported that the couple was expecting their first child together. Although, neither Bellisario nor Adams have publicly confirmed the news themselves, until now, of course.
The pair originally met quite a while ago, according to Adams' interview with Her World. In March 2013, he said that he met his now-wife about three years prior when they did a play called Equivocation together. "She was cast for the part of my romantic interest. We met and that was it," he told the publication.
According to E! News, the pair tied the knot in December 2016, after becoming engaged back in 2014. Their wedding was super unique as it also functioned as a sort of camping trip for many of the guests in attendance. Many of Bellisario's co-stars from Pretty Little Liars, including Ashley Benson, Lucy Hale, Tyler Blackburn, and Keegan Allen, were there to support her on their special day. Blackburn even posted a photo of the newlyweds on Instagram and said that the event left him "inspired and filled with love."
It's clear that Bellisario and Adams have been going incredibly strong for a while. And now, it's obvious that the husband and wife pair have made yet another beautiful step in their relationship with the birth of their daughter.