Troian Bellisario Officially Joined The Lob Club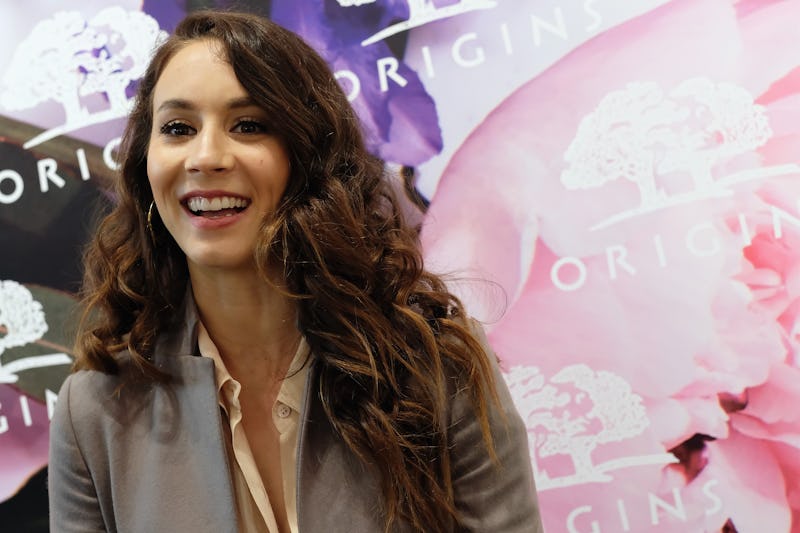 Gustavo Caballero/Getty Images Entertainment/Getty Images
This PLL actress has become pretty well known for her long brown locks, but now that the show has come to an end, she's decided to go and mix up her style. According to her Instagram, Troian Bellisario got a lob haircut, and her fans don't seem to mind it one bit.
Based on the photo's caption, Bellisario has been waiting along time to make the chop. "I've only been talking about cutting my hair for seven years," she wrote. And boy, was it worth the wait. Her mane is now only a little past her shoulders, and it looks incredible.
She's not the only celeb to go shorter recently, either. Nina Dobrev, Jenna Dewan Tatum and Selena Gomez have all taken length off of their strands. So, Bellisario is now an official member of the lob club, along with these other A-listers, and I must say, it's a good club to be apart of. After the haircut, she attended the Harper's Bazaar 150 Most Fashionable Women Event because there's nothing like a fresh scissor treatment to get you red carpet-ready. Check out her new look and see for yourself why fans are more than willing to say goodbye to the Spencer character they knew and loved!
Looking good, lady!
This 'do was seven years in the making, and it couldn't have come at a better time.
With the handful of other celebs rocking a shorter style at the moment, she's definitely in good company.
There's some subtle layering at play here, and it really makes the hair frame her face so well.
I'm officially in love with this new look!
She was working it out on the carpet with her power suit and power hairdo.
Was she ready for her close-up or what?
Flawless queen, indeed!
Her beauty is no joke.
You've never seen a lob like this before.
Long hair or no, Bellisario never fails to look absolutely amazing.